The blogosphere is awash with colorful images of incredible knitting designs. Which top blogs are worth following? I bring you wonderful knitting bloggers.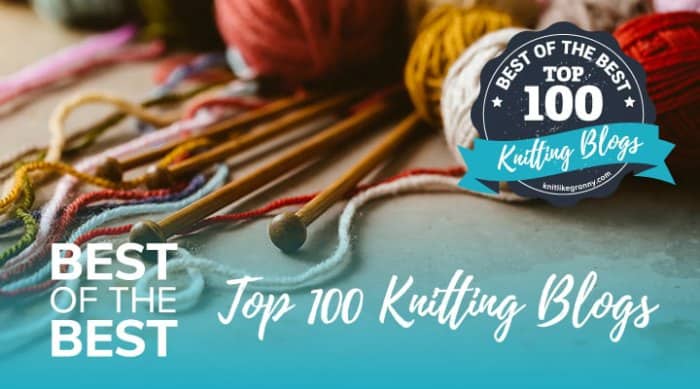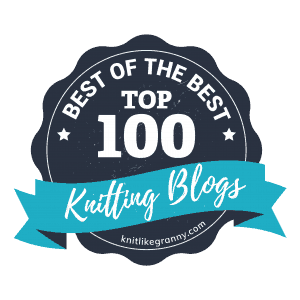 Featured? Display the Top 100 Badge on your site to share the great news 🙂 Right-click to save the image.
A favorite knitting blogger I haven't listed? Leave a comment. Show your support for all these wonderful hardworking Knitting Bloggers!
I reviewed, fact checked and updated this post on May 22, 2023.
Table of Contents
Independent Bloggers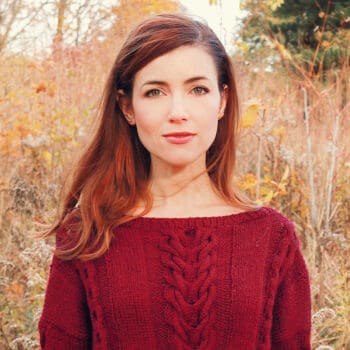 Julie loves cozy knits, international travel and cooking. She helps knitters and crafters get inspired by sharing knitting projects, craft ideas, recipes, and reflections on the crafting life.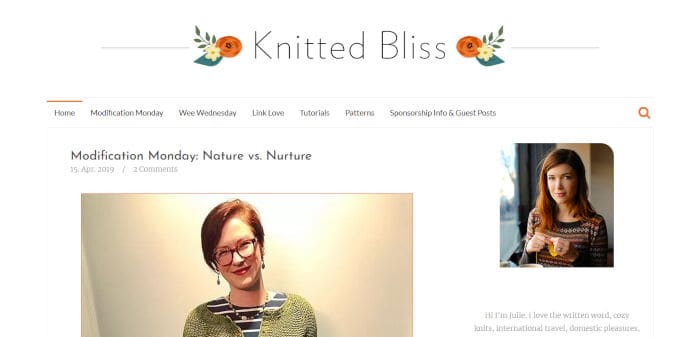 Julie has something for everyone, whether it be fabulous knitting patterns or craft inspiration. Her ideas for embroidering your knits are superb!
Her photography of her knitting projects is lovely. Any of her beautiful patterns would make a fabulous gift for knitters.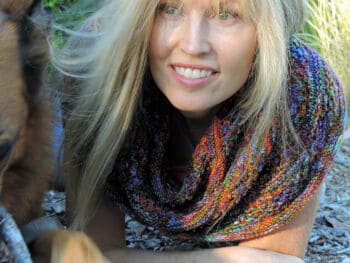 Claudia is a passionate knitter and baker and she's been blogging since 2007. All her posts feature something she's knitted or a favorite recipe. Often both!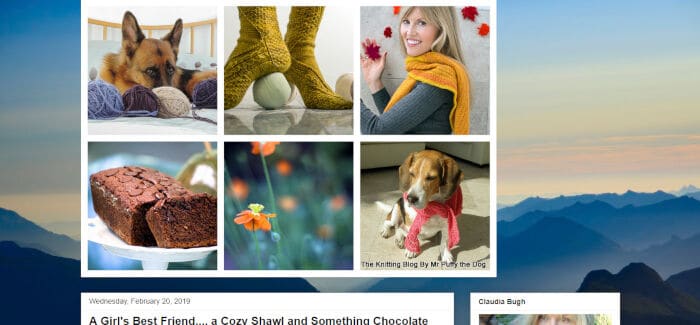 Claudia features not just knitting projects but also her love for photography and cooking. The knitting projects she undertakes are gorgeous. She's an avid sock knitter.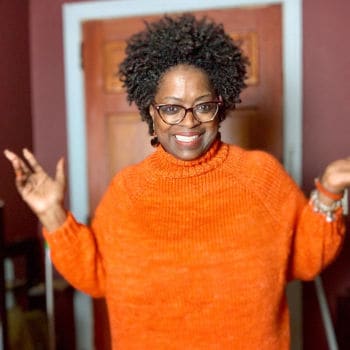 Gaye came to knitting later in life and has found it therapeutic. She is a self confessed yarn addict and blogs about fiber.
Gaye is passionate about knitting and shares her beautiful patterns. Her videos are helpful and fun.
Facebook | Twitter | Instagram | Pinterest | Youtube
Steph loves to spend time on knitting anything. Knitting is never a waste of time, especially if you're knitting with love.
Steph's stories about her knitting projects and life are heartfelt and engaging. She's a published author of several titles. Her most popular is Knitting Rules!: The Yarn Harlot's Bag of Knitting Tricks.
Dana learnt to knit to help with the stresses of her life. With each knitted project, her skills improved as did her love of the craft and all things yarn.
Dana shares her beautiful knitted projects along with stories of her life. Her adventures include adorable sweaters for dogs.
Twitter | Instagram | Pinterest
Norman has been knitting for over 30 years. He loves to share his passion for knitting with others and is always keen to teach new skills to beginners.
Norman is a patient and encouraging teacher, and he makes complex patterns and skills seem simple.
Facebook | Instagram | Pinterest | Twitter | YouTube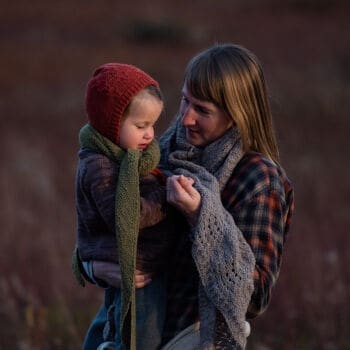 Ginny knits late at night when she should be sleeping. Ginny dyes eco-friendly U.S. sourced yarn using natural dyes. Her family of 10 provides much joy as does caring for their animals and veggies on her property.
Ginny's photography is stunning and her posts are delightfully engaging.
Gregory loves to write and knit. He writes about his knitting and yarn adventures on his blog.
Mad Man Knitting specializes in Knitting teddy bears and gorgeous patterns for knitted animals and bears. Amigurumi yarn is often used in his designs.
Suzy's designs are adorable. I love this cyclist tea cosy. There are many knitted tea cosy patterns to choose from. Susy discusses her design process and the inspiration for her work.
I'm in awe of the patterns for Tea Cosies! Suzy is generous with what she shares about her work. She also provides wonderful support.
Pinterest | Instagram | Facebook | YouTube | TikTok
Louis Boria is a Puerto Rican American Artist/urban knitwear designer and teacher. He has provided inspiration to many and is passionate about building a diverse community.
He has recently relocated to Madrid, Spain as a full time knit wear designer! Brooklyn Boy Knits message to our community about the importance of diversity and inclusivity.
Becky is passionate about knitting, personal development, and conscious living. Knit Om was born from a desire to share what she has learned about the therapeutic benefits of knitting and meditation.
The e-newsletters Becky creates are fascinating, with a focus on knitting as meditation and healing.
Ida, an engineer living in Lapland, Finland, spends her days knitting and programming. With these skills, she's known as Knitgrammer. Her blog features interactive knitting patterns to do the math for you!
Knitgrammer is a fabulous resource for sock knitters. Ida's calculators and interactive patterns make sock knitting so much easier. There are also patterns for hats and mittens.
Julie learned to knit at four. Her dream was to own a knitting store, which she has fulfilled. She loves to share her passion of knitting.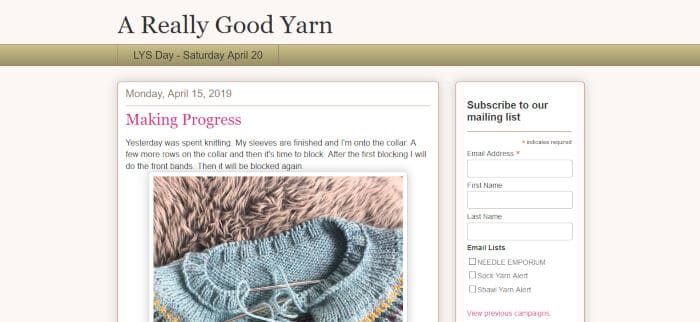 A Really Good Yarn is fun to read. It features new patterns, yarn supplies, plus what Julie has on her needles.
Twitter | Instagram | Pinterest
Jeanette has been knitting since the age of seven. Colour is a significant feature of her design process. Jeanette is passionate about diversity in knitting, which led to a list of talented POC designers and makers on her site.
Jeanette's tagline is Make. Something. Gorgeous. Her knitting patterns and designs are full of color.
Lorette loves to share her beautiful knitting projects. The title The Knitting Doctor comes from being a physician specializing in internal medicine.
The Knitting Doctor shares her life stories and wonderful knitting projects. Each post is fun to read and knitters resonate with the more frustrating aspects of knitting.
Their ideas include tweaks to knitting techniques people already use and some are new concepts.
Knitting Nuances provide helpful tutorials to newcomers who are wishing to learn more about knitting.
An addicted knitter who also loves to share her ideas and thoughts about knitting. Wei Siew shares her thoughts about New Zealand yarns purely for the love of them.
Kiwiyarns Knits has a passion for yarn and knitting. Wei Siew's projects are gorgeous and what she shares about the different yarns is helpful.
Dayana tells you how to fit, modify, color, texture, chop, save, and wear it.
Dayana Knits does tons of projects.
Facebook | Twitter | Instagram
Lorelei started as a mainly sewing until her blog has grown into a wider variety of crafts. She loves sharing inspirational knitting and crafty ideas.
A site for fresh new ideas, achievable crafts and projects to challenge, hone your skills and meet crafty friends.
Facebook | Twitter | Instagram
The Craft Sessions bring together people who craft for joy. Through her writing and creating, Felicia fosters a love of hand making and traditional handcrafts having meaning.
The photography and writing is heartfelt.
Facebook | Twitter | Instagram | Pinterest
Vickie Howell makes creativity accessible through encouragement, education, and inspirational interviews.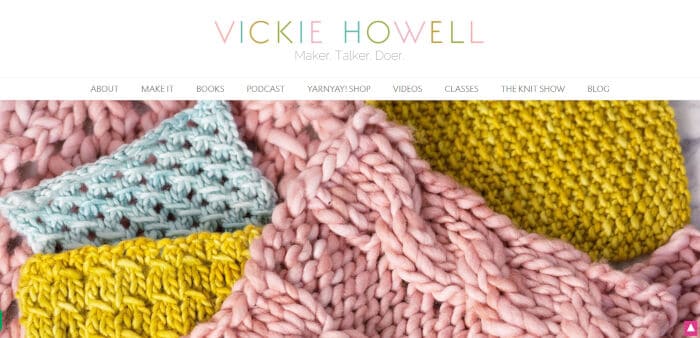 Vickie is known as a personality in the knitting, crocheting and craft world with her shows. She has wonderful tutorials, including reviews on tools like the best yarn winder and the best yarn swift.
Facebook | Instagram | Pinterest | YouTube
Margene is known as the obsessive knitter. Loves mountain hiking, spinning, blogging, reading, and knitting.
Zeneedle shares stories on her life, knitting and the beautiful area in which she lives.
Monica documents her love for wool, knitting and spinning.
It's has been her passion for a while and she enjoys sharing her knowledge and spreading it around to the world.
Monica shares her journey of spinning and knitting. She isn't updating her blog but there are lovely projects.
Knitting in France
Bogga is originally from Iceland and lives in France. She has been blogging about her interests to spread her knowledge in the world of handicrafts. Her blog is no longer active but there is still valuable information on her socials.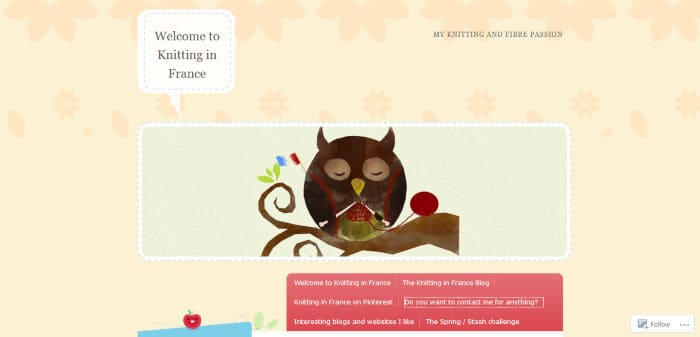 Knitting in France shares beautiful knitting projects. She gives a glimpse into the every day of a fiber artist.
Facebook | Twitter | Instagram | Pinterest | Youtube
Amanda Blake is a mother of five, author of three books on family creativity, and Taproot Magazine's Editor-in-Chief. Her blog documented her life and creative pursuits.
Amanda's posts are a wonderful insight into a life of making. There's so much inspiration.
Twitter | Instagram | Pinterest
Monica wants to create an inclusive community for those who love fiber, knitting, crocheting and pop culture. She promotes the diversity of creators.
Monica's interviews are great reads and she has helpful tutorials for beginners. Monica is passionate about promoting the diversity in the knitting community.
Facebook | Twitter | Instagram | Pinterest
Nicolette loves sharing unique knitting projects, exploring color and inspiring others creativity.
Knitting Squirrel sells knitting wool and sock yarn in glorious colors & fibers.
Facebook | Twitter | Instagram
Larissa's blog is a record of her knitting and traveling. Larissa has always loved traveling, but knitting is her recently discovered passion, and the two complement each other.
Travel Knitter loves to share about traveling and knitting. Also yarns, knitting festivals and projects.
Vicki began blogging at Knitorious in 2004. She knits, sews, dyes, takes photographs, writes, gardens and cooks. She's inspired by the talent around her and been exposed to many arts and crafts.
Knitorious shares her knitting projects interwoven with her wonderful life stories. Vicki has been blogging since 2004, it's a testament to her passion and perseverance.
A man who used to be known as "the weirdo who knits in meetings" now dedicates his talents to knitting full-time. Designer, commentator and author of knitting books who is passionate about all making.
Franklin's writing is delightful and his insights into the fiber community are humorous. His letters published on MDK are wonderful to read.
Instagram | Twitter | Facebook
Joe has a passion for knitting and writing. What he thinks, he shares and makes no apologies for his forwardness.
QueerJoe's Knitting Blog is an expressive and his knitting projects are vast and varied. He has built up a strong online community and is also passionate about attending events.
Claire is a textiles designer specializing in knitting and crochet which are fun, quirky and modern. She loves to keep her hands busy so she is constantly working on projects.
Monty Knits is no longer active on her blog. Don't let it stop you from browsing all the goodness in her archives.
Mimi's work covers many mediums. Her knitting techniques series and knitalongs feature interesting ideas and methods.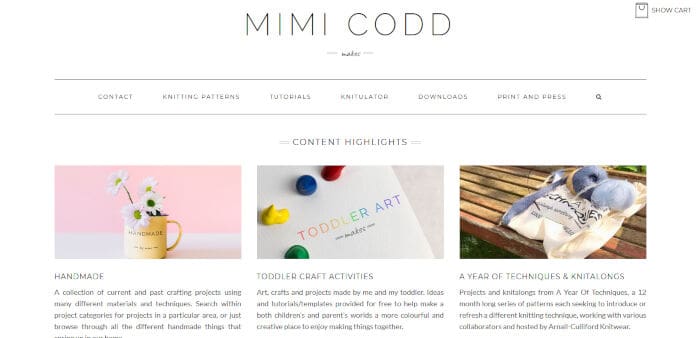 Mimi Codd Makes has lots to offer on her blog. Her posts about her knitting progress are educational. The tutorials are worth a look for techniques like short row shaping and cast on methods.
Cara loves to knit and loves sharing her knitting projects.
Although Cara is no longer blogging, there are great patterns to browse. Now Cara shares her projects on her Instagram.
Konrad loves to share his knitted designs. His passion for knitting and his designs are adorable. He loves to knit, yarn and people who love both.
Knittingkonrad does photography, crocheting, and knitting. He enjoys Knitalongs.
Svenna is a happy Mum of a two lovable boys. She shares her thoughts and ideas on her blog and loves to inspire any beginners to try knitting.
The Stitch and Purl is not just about knitting. They also do sewing, arts & crafts, cooking and baking. The blog isn't being updated but there are lovely ideas to check out.
Meaghan is a self taught knitter who believes you should never apologize for sitting and knitting. She believes everyone should learn to knit and many of her designs can be knitted whilst watching.
The designs are well written and easy to follow. Her skills as a Tech Editor shine through. I love her socks.
Facebook | Twitter | Instagram | Pinterest | Youtube
Steph describes herself as a knitter, gardener, bookworm and cook. Her blog is about her knitting adventures and life.
It's always a pleasure to read about someone's knitting journey and Steph's is no exception.
Ashley's passion is knitting, although she loves all crafts. She works as a Craft writer and Tech Editor. Her blog features her crafting.
There are wonderful knitting stories on The Feisty Redhead.
Knitwear Designers
Anna is artistic. She created a blog about her knitting endeavors, patterns, tips, hand-dyed yarn and more.
Knitting Up A Storm are more into knitting socks and ombre hats. Anna's patterns are gorgeous.
Leslie started blogging in 2006. It's her way of sharing her passions and connecting with like minded people. She's knitted sweaters and accessories and written patterns.
Her favorite moments of knitting and family life are shared on her blog. Leslie's photography is inspiring.
Facebook | Twitter | Instagram | Pinterest | Youtube
Jimi loves to create designs she loves to wear. The knitwear patterns are fun.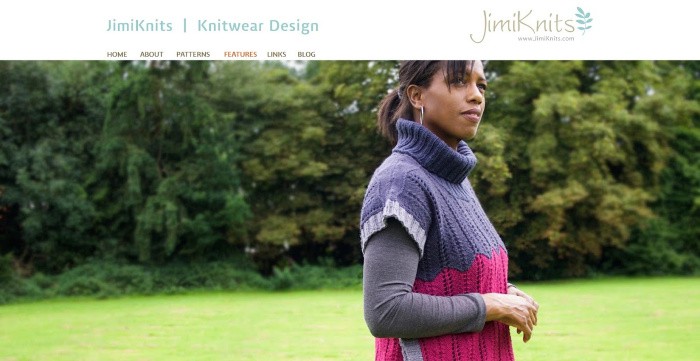 Jimi's designs use different techniques and they're always interesting.
Instagram | Facebook | Twitter
Stephen loves to design wild and bold creations including shawls and sweaters.
Stephen West's designs are bold and exploding with texture and color. His patterns are amazing!
Louise Tillbrook is a talented knitwear designer from the UK known for her beautiful and intricate design. Louise has a passion for knitting and loves to share her knowledge with others through her popular blog and Facebook group.
In her High School years she started designing. She shares her beautiful patterns and designs.
There are gorgeous knitting patterns to explore on Knit Draper's site. I love how she was inspired by designer; Joji Locatelli. I wonder how many others have been inspired by Joji's work?
Kate loves writing, designing knitting patterns, and walking in wonderful landscapes.
Kate Davies Designs is inspirational and she shares amazing designs, stories and the Scottish outdoors.
Jessica is a Mama, Colorado gal, lover of yarn and life. She shares easy, modern knit and crochet projects. You'll also find DIYs, random thoughts and nature. She keeps her blog lighthearted.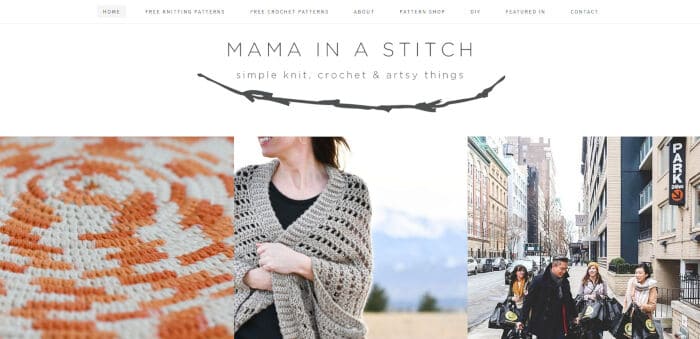 Mama in a Stitch shares gorgeous, simple patterns, DIY ideas and tutorials. Jessica's designs are modern and doable. Browse through the knitting goodness.
Facebook | Twitter | Instagram
Grace Anna Farrow loves to explore more advanced techniques in knitting and design. She is also a passionate sewist.
There are stunning patterns on Anna's site. Although not active anymore, there is plenty of knitting goodness on her site. She's active on her Instagram account.
Tian is a Tech Editor and designer who shares her experience about her designs and knitting adventures. She specializes in helping newbie designers to craft their big design idea so they can publish patterns.
Tian's posts on her blog covers a range of topics related to the Knit Crochet and Fiber community. Her designs are lovely and there's plenty of knitting goodness.
Alana is a knitwear designer, Knitting Boutique store owner and podcaster. She began designing knitwear since 2009 and has produced a unique line of patterns. She loves to share her ideas.
Alana writes about her knitting projects with gorgeous photography and her life stories.
Vanessa has been designing since 2010. Her passion is designing modern, chic sweater patterns.
Vanessa's designs are gorgeous and I find her tutorials helpful. Particularly the invisible provisional cast on.
Susan loves to knit and talk about the good things she encounters.
Her designs for handknit toys are sensational and she has a yarn company she runs with her son. (No longer active.)
Facebook | Twitter | Instagram
Hazel believes Fair Isle is accessible to everyone and offers unique, easy patterns.
Hazel Tindall has a book, The Fine Art of Fair Isle Knitting which is a guide to the traditional craft of Shetland. She is an expert in Fair Isle and if you are wanting to learn this technique Hazel gives fabulous instructions and tips.
Facebook | Twitter | Instagram | Pinterest
Amy loves fiber and texture and is always challenging herself to come up with new colors and spinning techniques.
Knit Collage has gorgeous patterns and yarn.
Facebook | Twitter | Instagram | Pinterest
Ysolda loves sharing designs and ideas. Her perseverance lead her to understanding how things worked in construction and techniques in knitting.
She has great tutorials for the beginner knitter, or those who need help. There is much to explore on her site and shop.
Karen is always happy to hear someone has been inspired to try a new skill.
Her posts are an insight into her design process and the inspiration she finds from the world around her.
Twitter | Instagram | Pinterest
Lover of all things yarn, from the sheep to the skein, Clara has made it her mission to educate people on the elements of yarn.
Clara reviews yarn and knitting tools. Her reviews of interchangeable knitting needles are excellent.
Facebook | Twitter | Instagram | Pinterest
Grumperina loves to share her knitting projects (particularly shawls) and loves to craft too.
Grumperina's finished knitted projects are inspiring. She's more active on Instagram to share her designs.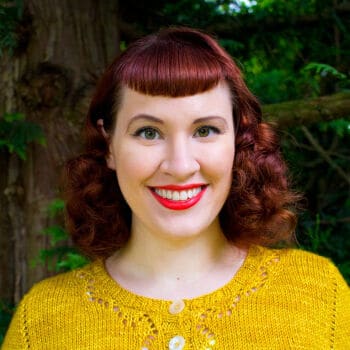 Andi has been knitting since 2004 and started crocheting in 2006. She loves to share new patterns with a retro style.
Untangling Knots is a line of independently-published patterns.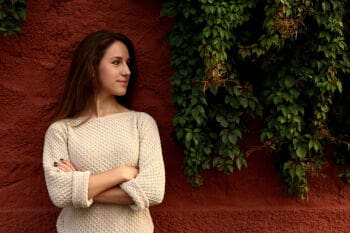 Alina loves knitwear and designing patterns. She loves to work with yarns in all kinds of fibers.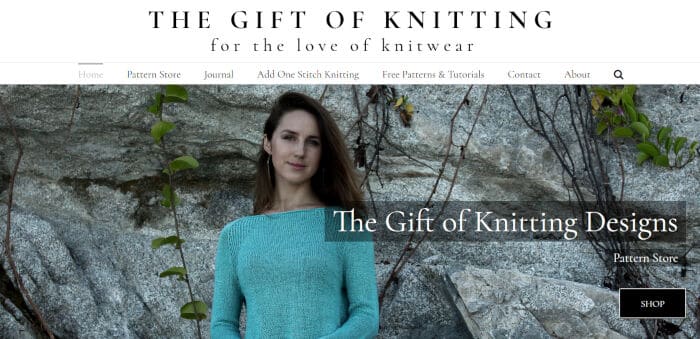 You can always learn something new here because it has step-by step photo tutorials and free patterns too!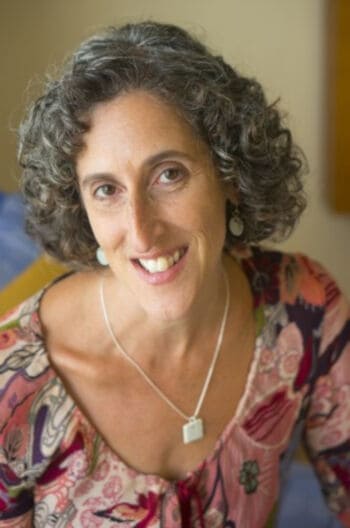 Patty is a nationally recognized knitting teacher and a technique expert. She loves to see beginners learn.
Patty's knitting patterns are fabulous and her tutorials are inspiring. There is always something new to learn.
Facebook | Twitter | Instagram
Woolly is passionate about textiles and designing hats. She describes herself as a Hat Architect. Her love of sideways knitting, short rows and hand dyed keeps her producing stunning hat designs.
Woolly Wormhead specializes in knitting hats to suit every individual. Great tutorials and beautiful designs.
Facebook | Twitter | Instagram
Wendy loves to blog about all her knitting projects and shares designs and patterns from her books.
The changing of colors and patterns are so enjoyable to knit. Wendy is the author of 4 books. (No longer active.)
Tanis is in love with color. She is a passionate yarn dyer and knitwear designer.
Tanis Fiber Arts started from an experimental hobby of dyeing yarns in the kitchen of their old apartment.
Facebook | Instagram | Pinterest
Greg talks about knitting-related things: podcasts, discussions on Ravelry, books/patterns, and what's on his needles.
Knitting Daddy shares his passion for knitting and designing patterns. He's the co-host of the podcast Unravelled.
Cassy is a knitting fanatic. She has a passion for designing beautiful and useful knitted items.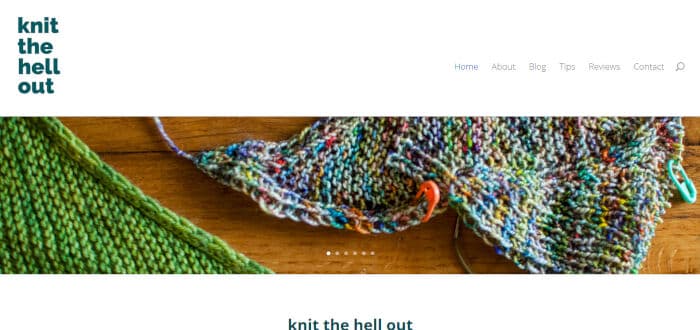 Cassy's tips and tutorials are super helpful and her knitting patterns are gorgeous.
Hands Occupied came about because Heidi wanted to share how she keeps her hands busy by creating knitting.
Hands Occupied has beautiful designs for patterns and has excellent tips/tutorials for knitting and crocheting.
Facebook | Twitter | Instagram | Pinterest | Youtube
Andrea is a modern designer of wearable knits. She adores knitting and the community she has met.
Drea Renee Knits focuses on fun techniques. Take a peek into her designs and her love of knitting in her writing.
Twitter | Instagram | Pinterest
A self taught knitwear designer, her brand PurlBKnit uses natural materials. Brandi has published how to pattern books and established curriculum for teaching others how to make.
Brandi's designs are wonderful and bold. Plenty of knitting goodness to choose from.
Donna is both a textile designer and a producer. She produces range of products and also passionate on other textiles.
Donna Smith Design had been using a variety of textiles and techniques in their past work.
Facebook | Twitter | Instagram
Amanda loves to share her DIY videos and picture tutorials. She loves giving people tips and ideas for knitting.
Simply Maggie has covered Arm Knitting tutorials, different yarns, and their designs are simple and easy to learn.
Facebook | Twitter | Instagram | Pinterest | Youtube
If you love to wear custom designed knitted going out clothes then Sheree Robinson's designs are for you.
Glitzy and glamorous knitwear designs to be found on this site. Striking and unique for going out wear. Sheree is currently creating family matching pieces and making embroidery hoops along with funny home products as a reaction to the Pandemic.
Facebook | Twitter | Instagram | Pinterest
Anna is a knitter who finds inspiration in cartoon characters.
Mochimochi Land loves to create knitted toys. Her designs are delightful.
Facebook | Twitter | Instagram
Laura is passionate about knitting and creativity. Laura's designs knitting patterns, which she shares.
Nelkin Designs have a line of knitting kits, self-published patterns, and run mystery Knit-A-Longs.
Debbie has been passionate about hand-knitting ever since she first picked up a pair of knitting needles at six.
Debbie's Mystery Clubs are fun and you'll discover many knitting techniques and skills.
Facebook | Twitter | Instagram | Pinterest
Self confessed fervent fiber nerd and frequent baker living in Montreal. Dianna is all about creativity.
Dianne shares how creativity is part of her life and the knitting projects and yarns she loves.
Kelly loves to travel, write and of course knit. Her designs are inspired by color and texture.
Kelly started blogging on the insistence of her daughter Emma, who has also been involved. Kelly writes beautifully and shares not only her knitting projects but life's ups and downs.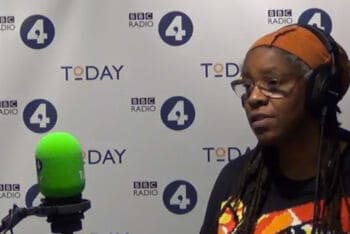 Lorna combines her skills as an artist, researcher, educator, knitwear designer, performer and filmmaker.
Laura's MA Dissertation "Myth – Black People Don't Knit' is a worthwhile read. Lorna shares her creative process.
Twitter | Instagram | Pinterest
She learned from her Mum. Her patterns are carefully written, professionally tech edited, and have email support.
The patterns create fabulous textures and the effects are stunning.
Kunbi talk about knitting, crocheting, creating, yarn, life and everything between, and shares free knit and crochet patterns.
Kunbi's knitted cowl and hat designs are lovely. If you also love to crochet, there are great patterns.
Facebook | Instagram | Pinterest
An avid knitter and pattern writer. She loves to share knitting techniques to help other knitters get the perfect fit.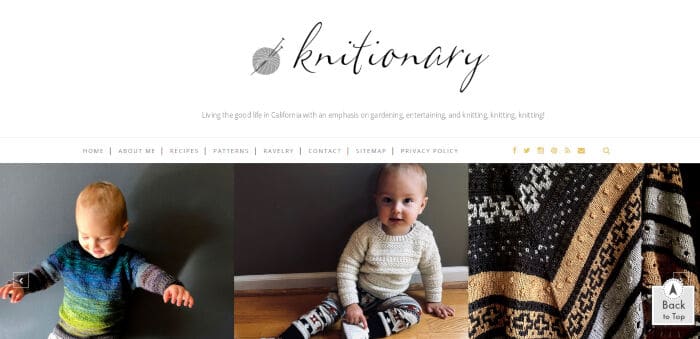 Kristen's patterns are designed for kids, adults and dolls. Her blog posts discuss her current patterns.
Facebook | Twitter | Instagram | Pinterest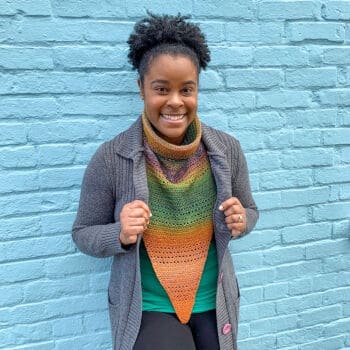 Shay loves knitting and crocheting. She loves making things people use in everyday life.
Shay's designs are full of life and creativity. Shay is active on Instagram and find her patterns on Etsy and Ravelry.
Jane has been designing and publishing knitting patterns since 2008 and finds inspiration in people, places, and things.
Jane Richmond provides written patterns and crisp photography.
Facebook | Twitter | Instagram | Pinterest
Sahara Briscoe develops textiles. She's involved in sourcing and preparation to spinning, knitting, crochet, weaving.
Sahara's creativity is vast, rich in all facets of design.
Cheryl is an avid knitter, instructor and a designer.
Cheryl offers fabulous free patterns and tutorials.
Facebook | Twitter | Instagram | Pinterest | Youtube
Mary is a coffee addict, crocheter, knitter, Etsy lover and sweatpants lover. She is a yarn craft nerd.
Mary designs gorgeous beanie hats, scarves and headbands and shares her journey of life along the way.
Facebook | Instagram | Pinterest
Olguine designs knitwear and crochet patterns. She is a self taught knitter and has been establishing her craft since 2012. Her focus now includes lifestyle tips.
She shares her knitting and crochet progress on Instagram.
Facebook | Twitter | Instagram | Pinterest
Marie Greene is the designer behind the scenes of Olive Knits. She learned to knit at her grandmother's side.
Marie's designs focus on seamless knitting. She has written a book "Seamless Knit Sweaters in 2 weeks."
Youtube | Twitter | Instagram | Pinterest
Vincent is a designer of gorgeous knitted and crocheted items.
Vincent's website features the wonderful designs he creates and his collections.
Mindy educated herself to knit from the original book of Debbie Stoller's Stitch n' Bitch in 2003.
Mindy's patterns are lovely and her blog features her design process and more details on the creations.
Twitter | Instagram | Pinterest
Safiyyah has a background in fashion and teaching. After disengaging with the industry, she found knitwear design. Find her at upcoming events such Vogue Knitting Retreats, Knitcamp and Webs Fall Retreat.
The Drunk Knitter blog posts features Mystery Knitalongs and other stories of Safiyyah's knitting adventures. She has recently released a book – Knit 2 Socks In 1. Learn how to turn one long sock into a pair.
Bonne Marie she loves making clothes. Her knitwear designs are modern and sassy. She started blogging on 2001.
It features the updates on the designs Bonnie creates. There are handy tips for her techniques and patterns.
Facebook | Instagram | Pinterest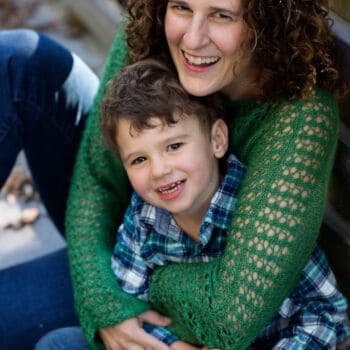 Andrea is a knitting addict. She uses her blog as her space to share her dreams for herself as a knitter.
Andrea shares her gorgeous knitted projects and stories of her life, along with her lovely patterns.
Jewell's knitting and crochet keeps her centered and reminds her time spent making is her best source of strength.
Jewell's designs feature bulky, warm yarns.
Martha Lyons is a designer and knitting teacher and has plenty of tutorials on her Youtube channel.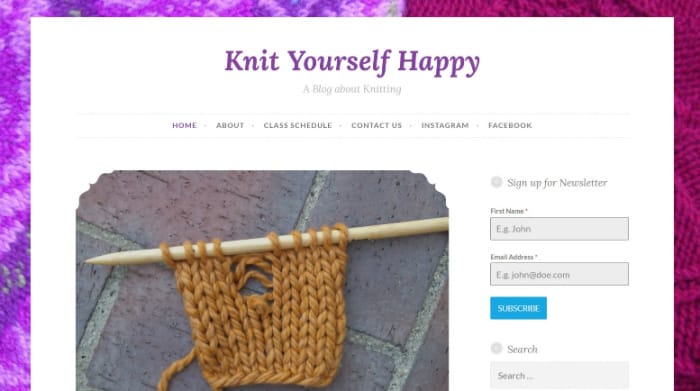 Martha covers some really interesting topics and has excellent tutorials on all sorts of techniques.
Lee is a great designer who focuses on a diverse range of patterns, specializing in any-gauge accessories and modular construction techniques.
Lee has Amazing designs and colorful patterns. The sales of her patterns are donated to mutual aid.
For over two decades Shirley has been designing, teaching and writing articles on different aspects of hand knitting.
Shirley's designs are stunning! She's been working on a new book featuring the designs of her students.
Libby is passionate about all things handmade. She is a knitting pattern designer and also is an avid sewist.
I love reading her latest knitting design adventures.
Donna found her passion in designing patterns and writing books after years of working as a technical writer.
The knitters featured on Donna's blog give you an insight to what knitting means to people.
Facebook | Instagram | Pinterest
Alex is a yarn dyer, spinner fiber artist, crochet and knitwear designer. He is also studying ceramics.
There is so much color and texture in Alex's hand dyed yarns. The items he knits up with his yarn look great!
Instagram | Pinterest | Youtube
Debbie Bliss has a brand of highly successful hand-knitting yarns. She's the most published knitwear designer.
Debbie Bliss is known for her classic knits with a contemporary twist and children's wear.
Facebook | Twitter | Instagram
Jodi started her business because of her deep love for wool and natural fibers. She blogs to share her talent.
One Lupine Fiber carries a wide variety of fibers from Maine-raised sources.
Lauren uplifts and empowers people of color. Their designs are inspired by the amazing landscape of where they live.
The patterns are inspiring and unique. The inspired outfits and designs are fascinating.

Lauren's handspun yarns are gorgeous and reflects the natural beauty of "rural Wisconsin, occupied land that's the traditional and ancestral home of the oceti sakowin (sioux), Ho- chunk, sauk and meskwaki peoples."
Facebook | Instagram | Pinterest | Tiktok |Ravelry
Harlem Purl is Knitaholic with a yarn stash that never seems to dwindle no matter how much she knits!
Although not actively blogging anymore, there is plenty of inspiration to be found on this site.
Jennifer loves knitting and crochet. She designs fun, easy patterns, with clear instructions and bright colors.
Fiber Flux offers a range of patterns and tutorials for gorgeous knitted items.
Facebook | Twitter | Instagram | Pinterest | Youtube
Jennifer creates gorgeous knitting patterns for all seasons. Her video tutorials cover a range of skills and there are lots of lovely stitches to learn.

Jennifer's tutorials are easy to understand and her patterns are suitable for beginners.
Nadia as a spinner, knitter and dyer on this blog. Shares what she is making to give tips for other crafters.
She's come a long way since being a record of her first knitting attempts. (No longer active.)
Karie does things with wool and words. She is a full-time knitwear designer, teacher, translator & technical editor.
Karie Bookish is passionate about Knit Local, sustainable and slow fashion.
Ruth loves woolly pursuits; knitting, needle felting, crochet. She designs knitting patterns.
Creating Ruth has a lot of elegant yet simple designs and free tutorial videos to watch and learn from.
Marie Segares is a crochet and knitting blogger, designer, podcaster, and teacher.
Marie offers Knit A Longs and free patterns for both knitting and crochet on her blog.
Facebook | Instagram | Pinterest | Youtube | Ravelry
Claire Mountain fell in love with hand knitting in 2003, knitting obsessively throughout her teenage years.
Claire's knitwear designs focus strongly on her philosophy of handmade wearable wardrobe pieces.
Facebook | Twitter | Instagram | Pinterest | Youtube
Rililie found knitting to be extremely helpful as a therapy to get her through a difficult period of her life. Her knitting tutorials feature things she found out herself while knitting and looking for a more efficient/nicer looking way of constructing knits.
Rililie's designs are colorful and the garment construction uses really interesting techniques. Her knitting technique tutorials are easy to understand.
Twitter | Instagram | Pinterest | Youtube
Pam operates a small yarn store in Castlemaine, Victoria, Australia and hand dyes a selection of yarns. She loves all things knitting and crochet.
The beautiful hand dyed yarns on offer
Company Blogs
Felicia and her colleagues specialize in dyeing luxury knitting yarns and spinning fibers in stunningly saturated colors.
Sweet Georgia Yarns has inspirational patterns for their yarns.
Facebook | Twitter | Instagram| Pinterest | Youtube
Lisa created a comprehensive resource for discovering special yarn products and built a community for those who love yarn.
Great resource for discovering and learning more about indie dyers.
Facebook | Twitter | Instagram | Pinterest
A group of people created the best online knitting store they could.
The blog is fun and has many tips and patterns to try.
Facebook | Instagram | Pinterest
Knit Picks is an online knitting store that creates projects, designs and ideas.
KnitPicks offers great projects, patterns and knitting ideas. There is so much inspiration to be found on their site.
Facebook | Twitter | Instagram | Pinterest | Youtube
An online space where knitters share ideas and patterns.
The designs and ideas are amazing and there are so many to choose from.
Kay and Ann met obsessed knitters through the internet and thought it would be fun to share their knitting thoughts.
They have plenty of inspiration and knitting goodness. There's a team of creative people making it what it is today.
Nancy believes knitting doesn't need to be complex. Nor should it be intimidating.
NobleKnits Knitting Blog has a lot of knitting inspiration, and knitting projects.
Facebook | Twitter | Instagram | Pinterest | Youtube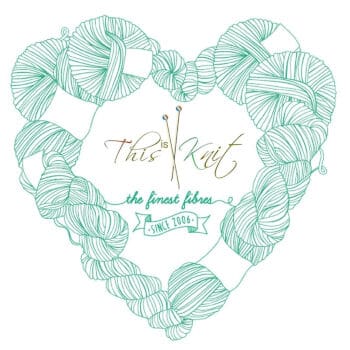 They love to share and give other people ideas on what to design, strategies, and a lot of new things to knit.
This Is Knit Blog features spotlights on the knitting products they stock and helpful guides and articles.
Facebook | Twitter | Instagram
The Knitty Blog extends the Knitty Magazine. They blog about the latest happenings they're involved with.
Knitty covers helpful advice, tips and tricks to help improve your knitting confidence.
Facebook | Twitter | Instagram
They have many yarns and are passionate about knitting and sharing gorgeous patterns for all knitting levels.
Inspiring Yarns with lots of ideas for knitting projects.
Facebook | Twitter | Instagram
Shelley loves showing happiness, love and excitement through knitting and yarns and masterclasses.
They have many colored yarns and share great patterns. Shelley creates the amazing Knit Stars Masterclass events each year that are packed full of learning and fun.
Facebook | Twitter | Pinterest | Youtube
As a leading publisher, a team of talented designers to bring other people the latest trends in all crafting categories.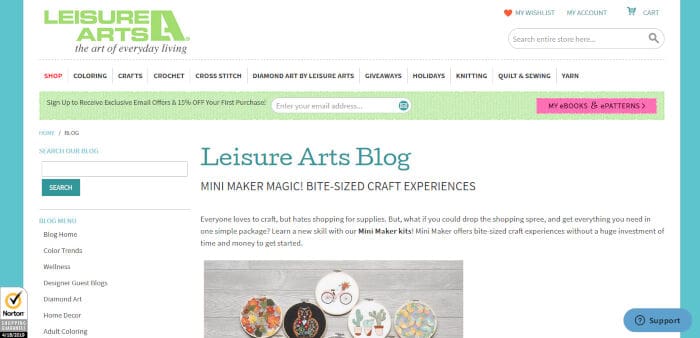 I Love: Leisure Arts Blog features reliable step-by-step instructions to beginners and experienced crafters alike.
Susan designed her site open for people with their ideas and designs.
I Love: Mass Ave Knit Shop has one of the biggest selections of all yarns in all fibers, notions, accessories, supplies.
Brooklyn Tweed supports domestic textile production that surrounds the USA.
Brooklyn Tweed strives hard in giving original patterns that are educational and enjoyable.
Facebook | Twitter | Instagram | Pinterest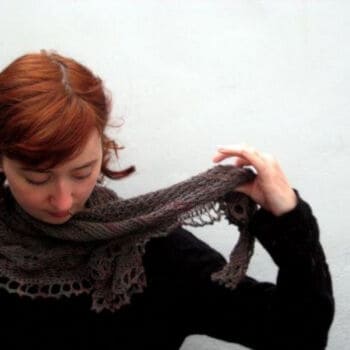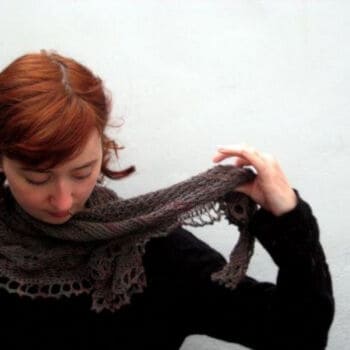 They are passionate about yarns. They love to share fantastic knitting projects and patterns.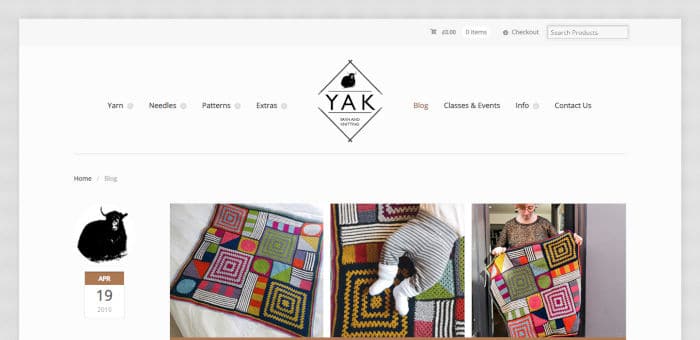 A Yarn Shop For Wool and Knitting Supplies UK has their hand dyed yarns.
Facebook | Twitter | Instagram
Bethany's blog is a step by step site of tutorials. She is a hands on knitter that'll guide you until you've finished your work.
It gives people ideas and the skills to learn quick knitting.
Facebook | Twitter | Pinterest | Youtube
They love to give tips and advice on how to use natural products that anyone could use.
A twist of Yarn is operated by a family who loves everything about fibers.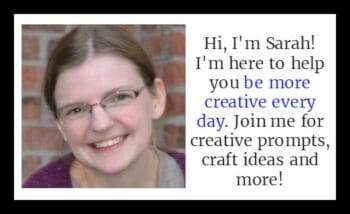 Craft Gossip offers knitting content from patterns to tips.
Sarah White who is the Editor is an expert in knitting.
Knitt
UK Knitting Blogs
Phil loves to blog about knitting and crocheting and to share stories of her family life.
I Love: Phil from the The Twisted Yarn writes really interesting posts about her knitting projects.
Julie created her blog about her life, her family and knitting. Her engaging writing is a joy to read.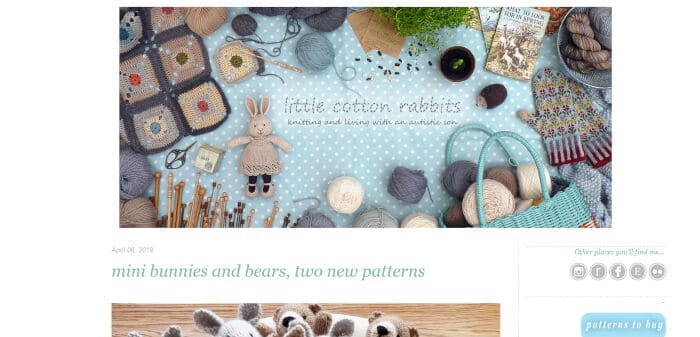 Little Cotton Rabbits has superb photography, gorgeous patterns to try and I love reading about Julie's observations of the change of seasons where she lives in the UK. Her knitted animals are pure delight.
Facebook | Twitter | Instagram
Andi uses her blog as a place to feature knits, favorite knitters, knitting inspirations and crochet.
My Sister's Knitter yarn looks amazing and their patterns are stunning.
Beth was influenced by her Mum, Grandma and Aunties. She taught herself how to knit and created knitted designs.
Beth loves sharing her knitted designs and offers free patterns on her blog.
Facebook | Twitter | Instagram
Louise started her blog with a post on a local yarn and she was ashamed to discover almost all her stash was imported wool.
Knit British is focusing on British Wool, Yarn fibers and Yarn Dyers with beautiful patterns.
Penny loves to share her passion for knitting, crochet and needle felting.
Penny writes about her wonderful crafting experiences interwoven with her life stories.
Facebook | Twitter | Instagram | Pinterest
Rachel is sharing patterns to give both experienced and novice knitters the chance to create socks that are beautiful.
Coop Knits are more on making knitted socks using different color of yarns.
Twitter | Instagram | Pinterest
Max had been designing and making jewellery for knitters.
Max's World is not just only focusing on knitting and other crafts, but also it has featured sculpture and animations.
Facebook | Twitter | Instagram
Emma is a successful crocheter and knitting designer. She enjoys being creative with her designs.
Emma's crocheted and knitted projects are wonderful and she has excellent pattern books.
Facebook | Twitter | Pinterest
They love sharing about their new knitted designs and giving other people free patterns to try.
Lot of patterns, yarns to choose from. From different brands, colors, and designs of knitted products.
Facebook | Twitter | Instagram
Since the early 80s Joanna and Sally have enjoyed an amazing journey with knitting, designing and owning shops.
Muir and Osborne write books, create knitted animals for kids and design knitted costumes for Dog Shows.
Facebook | Twitter | Instagram | Pinterest
Julia likes posting her designed knits to share her passion for knitting and documenting her knitting projects.
Hand Knitted Things has been dedicated to their hand knits designs. They have socks, mittens, hats and more.
Facebook | Twitter | Instagram | Pinterest
Gartur Stitch Farm are passionate about making, gathering and growing.
The blog covers the latest happenings on the farm which are a lovely read.
Christine lives in a place called Winwick and has a yarn business. Her passion is all things knitting.
Winwick Mum blog features articles written by Christine about her knitting adventures.
Facebook | Twitter | Instagram | Youtube
Jen and Jim Arnall-Culliford help knitters improve their knitting techniques. Both are passionate about knitwear.
I first saw Jen and Jim on a Fruity Knitting Podcast episode. They were so passionate about what they do.
Twitter | Instagram | Pinterest | Youtube
Anniken's Yarn Addict blog features her knitting design journey and super helpful tutorials.
There is a huge list of helpful tutorials on Anniken's blog. I found the tutorials on Lace Knitting easy to follow.
Facebook | Twitter | Instagram | Pinterest
Charlotte's blog records sewing, knitting, dyeing and other crafty projects. She has also attempted spinning and weaving.
No longer active, but don't let that stop you from sifting through her posts.
Facebook | Twitter | Instagram | Pinterest
Knit with attitude is a small independent shop specializing in eco-friendly yarn and accessories for knitting and crocheting.
The Yarn Pairings feature on Knit With Attitudes blog is fabulous. The yarns look amazing.
Facebook | Twitter | Instagram | Pinterest
Linda Waley has been in the knitwear design business for years and always creates something amazing.
Her blog has a beautiful design, accessible and great to look at. The photos are fabulous too. She's a talented designer.
Facebook | Instagram | Pinterest
Aynne Rowe is a crafter and knitter who's an author, editor, journalist and podcaster.
Whether it's podcasts, articles, workshops or pattern, Lynn has you covered. She's also written several books.
Facebook | Twitter | Instagram | Pinterest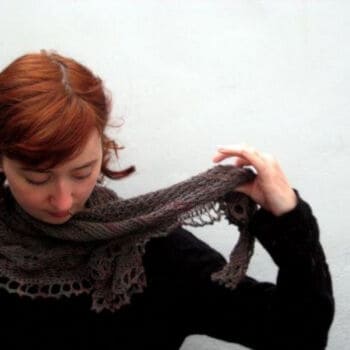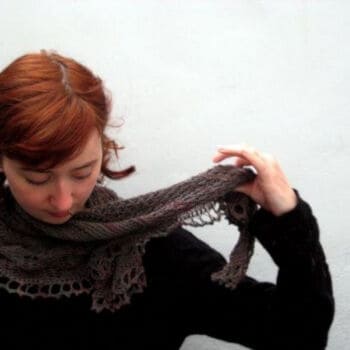 UKHandKnitting celebrates the joy of handmaking something in this age of mass-produced items.
As well as putting the spotlight on talented creators in the yarn and knitting industry, they have knitting tips.
Hannah is a successful knitting tutor who publishes patterns, creates kits for regular knit-alongs and runs courses for all levels of knitting.
She has an excellent Youtube channel and blog, brimming with expert advice.
Facebook | Instagram | Pinterest | Youtube
Juliet Benard owns Kingfisher Morning, a yarn arts blog. Her main interest is knitting and trying new patterns.
She gives regular updates on her knitting. It's great to see her current project.
Facebook | Twitter | Instagram | Pinterest
LaPurplePenguin was born in Northern Ireland but lives in London. She's a journalist, knitwear designer, and tech editor.
She often posts series of themes or images that inspire her work, it's always great to see what sparks her ideas!
Trundle Bug, or Mostly Knitting, is a blog run by a passionate knitter who lives with her family on the top of a hill.
She has posts on her current reads, and her knitting projects. (No longer active.)
Josie is a UK native, living in a cozy home which she swears is insulated with yarn and fiber!
She's a teacher and in her spare time knits and crochets.
Her skill is to be admired! Josie takes on incredible projects. She reviews on books on her favorite crafts.
Twitter | Instagram | Pinterest
This blog is run by We Are Knitters, a company that sells knitting and crochet supplies. They collect helpful tips, tricks and information on stitches.
There's a consistent posting schedule. The list of interesting articles and information keeps growing! Plenty of helpful tips for any level of skill.
Facebook | Twitter | Instagram | Pinterest
Conclusion
I know you'll find something helpful and interesting on the knitting blogs I've shared. Share your favorites in a comment or contact me here.
Want to discover more about fiber? See my post on alpacas vs llamas.
Pin For Later