Double knitting is a wonderful technique for double fabric. Learn to knit this unique knitting method.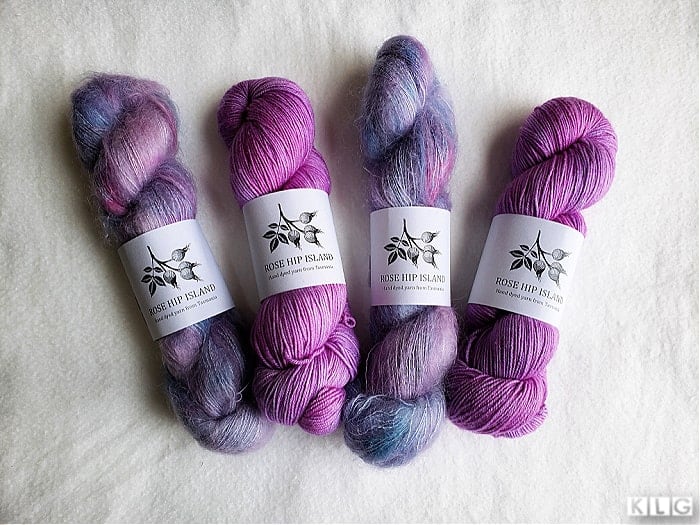 I reviewed and updated this post on August 11, 2022.
Table Of Contents
What Is Double Knitting?
A technique creating fabric with no wrong side. With stockinette double knitting, it looks like two pieces of stockinette with the wrong sides together.
Do it in two colors, using two yarn for a fabric with one color on one side and the other color on the other side! The contrasting fibers create a reversible colorwork effect.
The finished fabric looks like two at once.
When you make double knit patterns, the knit stitch and the purl stitch are done the same. Double knitting often uses double knitting charts. Cast on twice as many stitches as usual.
Wouldn't it be fun to learn a new technique? Visit my guide on how to cast on arm knitting.
Double Knitting For Beginners
How To Knit In Double Knitting
You Need
Two balls of yarn
Needles to match the weight of the yarn
Scissors
Yarn needle
How To Cast On For Double Knitting
Take both strands of yarn and make a slip knot. Place it on your needle.
Pick one strand, and cast on one stitch using the long-tail cast on. Only use one color!
Do the same thing again, but using the other color.
Alternate until you have a few stitches.
For the last stitch, use BOTH strands to make a stitch.
Your first stitch should be one stitch made of two strands (the slip knot), single-strand stitches alternating in color, and one stitch made of two strands at the end.
You're ready!
First Row
(The colors are red and purple.)
Slip one knitwise. (Slip the double-stranded stitch aka the slip knot) Note: Always slip the first stitch in a double knitting row knitwise.
The next stitch is red. With both yarns in the back, knit the first red stitch with the red thread only.
Bring both strands to the front. Purl the purple stitch with the purple yarn.
Repeat row 2
Repeat row 3
Repeat rows 2-3 until the last stitch.
Purl the last double-stranded stitch using BOTH yarns.
Slip the first double-stranded stitch knitwise, like row 1.
Repeat row 2.
Repeat row 3.
Repeat rows 2-3 until the last stitch.
Repeat row 7.
Repeat rows 8-12 for every row.
How Do You End A Double Knitting?
JoannesWeb shows you ways to cast off double knitting.
How To Decrease When Double Knitting
Lorraine L shows you how to do a slanted decrease.
Double Knitting In The Round
Double knitting in the round is the same as knitting flat. The difference is it's a tube instead of a flat piece.
Double Knitting On A Loom
Lion Brand Yarn shows how to double knit on a knitting loom.
Double Knitting Techniques
Double Knitting With Three Colors
Lucy shows you how to add another color to double knitting.
Q&A
What Is The Purpose Of Double Knitting?
Creating a double-sided fabric with no wrong sides.
How Do You Double Knit One Color?
This pattern creates a double-sided stockinette fabric with one color and one strand of yarn.
Cast on an even number of stitches
Knit 1
Bring yarn to front
Slip the next stitch as if to purl
Bring the yarn back
Repeat steps 2-5 for every row
How Do You Read A Double Knitting Chart?
Learn to read a double knitting chart with The Chilly Dog.
How Do You Knit A Double Thickness?
Enter double knitting! An excellent technique to make double-thickness fabric.
How Do You Double Knit A Blanket?
Here's a free pattern from Purl-Soho. It's thick and squishy!
Is Double Knit Thicker?
Yes! Double knitting is thicker than regular knitting.
Best Way To Add New Ball Of Wool In Double Knitting?
Double Knitting Vs Brioche
Brioche and double knitting are similar in thickness, but little else.
Brioche knitting is a unique fabric like ribbing
Double knitting looks like stockinette on both sides.
Double Knitting Vs Aran
Use Aran knitting to create intricate cabled patterns on sweaters, hats, and other garments.
Double-sided cables, blankets, cowls and scarves. Why not try the double knitting technique?
Pin Now to Save for Later