Squooshy, delicious, soft and colorful yarns.
We love everything about Yarn!
We share all about the types of yarn and the best yarns for different knitted projects.
There are so many materials to choose from, whether natural, plant fibres or synthetic, there are endless knitting possibilities.
Read more in our articles below.
Types of Yarn ~ A Knitter's Guide
Looking for the best yarn for knitting your various projects?
In this article we will cover all the different types of yarn.
We've included types of yarn with pictures.
You will get to meet the categories of the Yarn Weights Family and understand them.
We share the types of yarn for knitting and tell you what projects each is most suited to.
What Is The Best Yarn For Knitting Socks? The Ultimate Sock Yarn Guide Updated For 2019
A guide to the best yarn for knitting socks.
Knitting socks is a very popular knitting project choice.
To be honest, sock knitting can become addictive 🙂
We share some of the most popular sock yarns that knitters swear by.
What is Worsted Weight Yarn?
A guide to what is Worsted Weight Yarn.
One of the most widely used weights of yarn in knitting patterns.
Find out why it is so popular and the qualities it has that suit beginner knitters.
Best Yarn for Potholders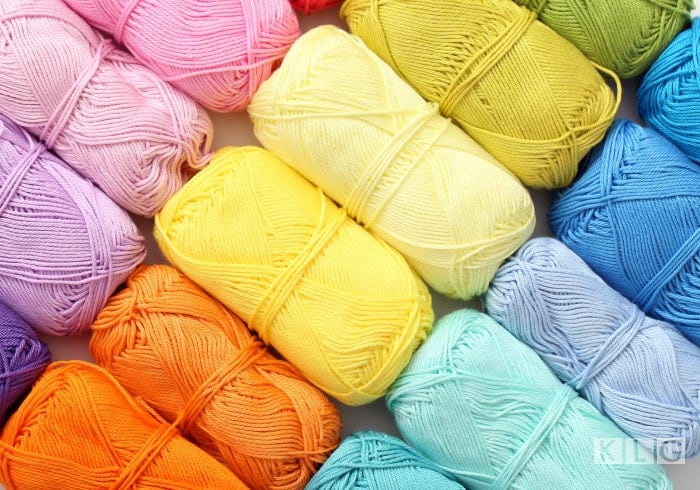 Knitted Potholders are an easy knitting project and practical too!
Looking for the best yarn for Potholders?
We've got you covered 🙂
We discover what the best yarn for potholders is and what to consider when knitting potholders.
Summer Yarn ~ The Best Yarn For Summer Knitting
Looking for the best yarn for Summer Knitting?
Knitting doesn't just have to happen in the cooler seasons.
We discover what the best summer yarn to use, to keep you knitting in the warmer months 🙂