Keen to put time on flights and waiting around in airports to good use? But can I take my knitting needles on the plane?
Here's your answer, dear knitter. Yes. Hooray!
But there are rules. Read on to find the policies outlined by the TSA (Transportation Security Administration) in the USA.
Plus, my knitting needles reviews you can take with you on the plane.
I updated this post on May 21, 2022
Table Of Contents
Can You Bring Knitting Needles On a Plane?
I've put together this guide, so you don't have your knitting needles confiscated by Airport Security.
Here are the basics of the guidelines.
The current TSA (Transportation Security Administration) has a policy on US flights.
(Flights taking off and landing within the US):
Carry-On Bags: Yes
Checked Bags: Yes
Take knit needles on the plane in your carry-on luggage and checked baggage. Get point protectors since the TSA adds:
Any sharp objects in checked bags must be sheathed or securely wrapped to prevent injury to baggage handlers and inspectors.
Have point protectors for knitting needles in carry-on bags if a TSA agent needs to check your items.
Keep in mind there's a warning on the TSA website stating:
The final decision rests with the TSA officer on whether an item is allowed through the checkpoint.
Visit the government page for more information and details.
Recommendations For Knitting On A Plane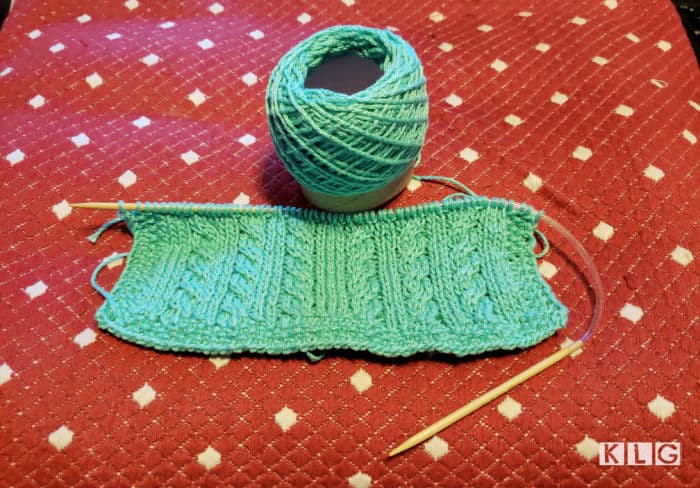 Here are a few recommendations to keep your knitting needles and to be considerate of other passengers:
Use circular needles. (Wood, bamboo needles, or plastic. )
Metal knitting needles are allowed, but sharp metal needles may flag an agent to confiscate them. The beauty of circular needles is both needles connect to a cable, so no dropping one needle.
Using circulars means you won't elbow anyone!
Use circular needles no greater than 31″. Projects like cowls, scarves, or hats are good options for knitting on a plane.
Leave larger projects at home or in your checked-in bags.
Knitting with straight needles? Don't have a super long one. Using these is uncomfortable for you and other passengers.
Although there's no restriction on the size and length of the knitting needle, ensure yours isn't seen as a weapon.
Be aware, a flight attendant may ask you to stop if they believe it's an inconvenience to other passengers.
However, most American airlines don't have a problem with it.
Also, different terms may apply on your return trip back to the United States.
Other Tools Used For Knitting
Thread Cutter
Before security screening, you must place circular thread cutters or other cutters with blades in your checked bags.
Scissors
Scissors must be blunt for carry-on bags, and the blades no longer than 4″/10cm from the pivot point.
Have sewing scissors, sewing kits, or other needlepoint tools longer than this? Place them in your checked luggage.
Crochet Hook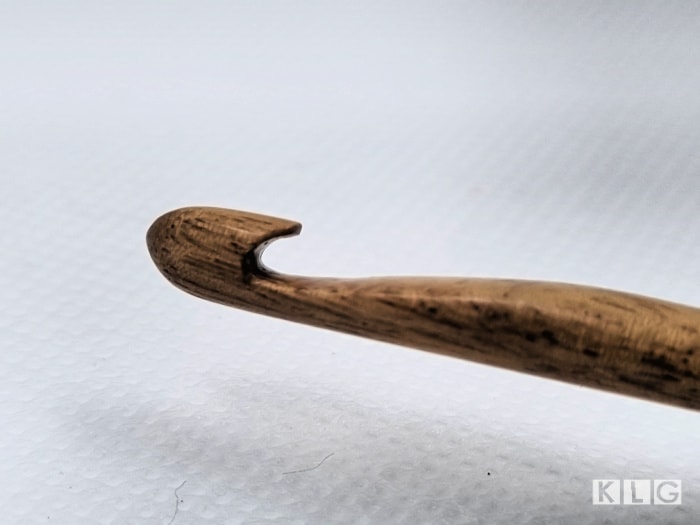 The TSA website has this rule about hooks:
Carry On Bags: Yes
Checked Bags: Yes
Sharp objects need to be sheathed or wrapped to prevent injury to baggage handlers and inspectors.
It's a good idea to carry your hooks in a roll-up case or notions pouch.
Sewing Needles
Bring sewing needles in your carry-on bag or your checked luggage. Leave this tool in your checked-in luggage.
Doing finishing is annoying on a plane.
Particularly if you drop your tapestry needle mid-project and have to disturb other passengers to find these things.
This nifty case fits under most airplane seats.
Feed your yarn through the holes in the case. No more annoying someone when you have times of balls rolling away!
Sewing Machine
According to the TSA, yes, you can bring one! As long as it's in a secure case and fits in the overhead locker.
Check the regulations for international flights.
Traveling Outside the United States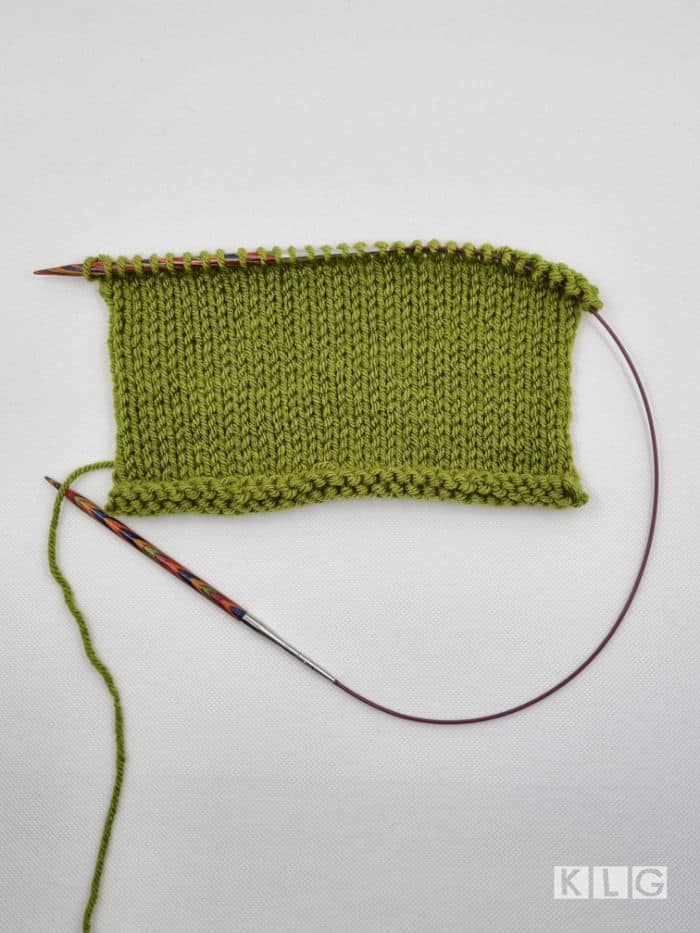 Mexico
Knitting Needles and Crochet Hooks are allowed in checked-in bags. Don't take them in your carry-on luggage.
I've read accounts of knitters losing their needles while departing Mexico (but not flying in, so you knit one way).
Canada
Knitting needles and crochet hooks of any size and type (plastic, aluminum, bamboo) are permitted in carry-on baggage or checked baggage.
Australia
There was a restriction on knitting needles on a plane in Australia, but it's been removed.
Check them in or take them on board.
United Kingdom (UK)
Allowed in carry-on. Take knitting needles in hand luggage on flights within the UK and in hold luggage.
European Union (EU)
On their list of prohibited items is:
…tools with a blade or a shaft of over 6 cm capable of use as a weapon, like screwdrivers and chisels.
Avoid taking any metal knitting needles onboard airplanes and stow them in checked-in luggage.
Have bamboo or wooden circular needles with a blunt point.
Scissors (under 6 cm / 2.3″ measured from the fulcrum) are allowed. Small craft scissors with blunt points are good.
Remember that not all countries in Europe are members of the European Union, so different rules may apply.
France
It's prohibited for travelers to take knitting needles on a plane in France.
Everything sharp or pointy must be checked in and aren't allowed in your carry-on.
Do your research of the countries and airline beforehand using their websites if you need more questions answered.
There can be a lot of exceptions and restrictions!
Going through airport security is stressful.
For this reason, make it easy on yourself and remember authorities are about your and other passengers' safety.
You don't want any extra problems when going through security checks if you can help it.
If you're on holiday, you want the start of your vacation to be enjoyable.
Best Knitting Needles For Travelling On Planes
Avoid sharp-pointed metal knitting needles.
Choose wooden, bamboo, or plastic to get through the security checkpoint. Circular Knitting Needles are great.
You can remove interchangeable Circular Needle tips from the cable and end stoppers placed on each end of the cable to secure your project. Choose ones with a blunter tip.
Most Interchangeable needles are replaceable.
Don't take the whole set with you on the plane. Only the ones you need for your project. Leave the rest in your checked-in luggage.
Here are options for the Best Interchangeable Knitting Needles.
Knit Picks Rainbow Options Interchangeable Set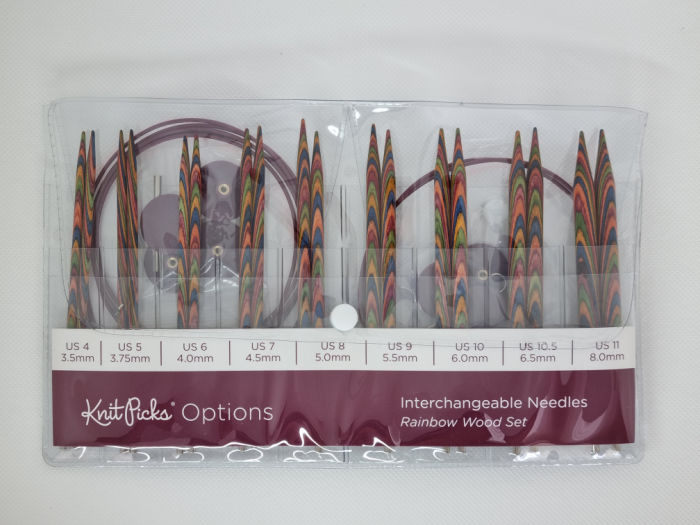 They come in rainbow hues of various gorgeous colors and are made of laminated birch. I love these beautiful, colorful knitting needles.
Length – Tips Are 4 3/4″ Long
Cord Lengths – 2 x 24″ & 2 x 32″ (The measurement of the cable is when both needle tips are attached.)
Sizes – US 4, 5, 6, 7, 8, 9, 10, 10.5 & 11
Notions – Case, eight end caps & 2 cable keys, 1 cord connector
Pros
They are lovely and light and warm in the hand
Being wood, they have a slight grip
Durability – Sturdy birchwood
Cons
The size of the tips is etched into their metal ends. This is more obvious on the larger sizes. The smaller sizes require light to see. This shouldn't be a problem if you keep the original packaging, which is marked with each size.
Lykke Driftwood Interchangeable Set
Check Price on Amazon
Lykke is a Norwegian word for happiness, and this company aims to, you guessed it – Make knitters happy.
5″ sets come in 3 styles. The one I feature here is the Driftwood Interchangeables in the Grey Denim pouch.
The Driftwood set is a soft, weathered grey. They're made from birch.
The 5″ sets come in the sizes (US & Millimeters (mm)
US4/3.5mm
US5/3.75mm
US6/4mm
US7/4.5mm
US8/5mm
US9/5.5mm
US10/6mm
US10/6.5mm
US11/8mm
US13/9mm
US15/10mm
US17/12mm
Included are
2 cords – 24″
2 cords – 32″
1 cord – 40″
2 connectors
4 keys
8 stoppers
Grey Denim Carrying Case
The tip isn't as pointy as other brands, but they aren't blunt or dull either. An excellent in-between tip.
When first using these needles, tighten the joint between cable and needle tip with the kit's key.
The key looks like a wire with a loop at the end. This ensures they're fastened before you knit.
Pros
Wooden needles have a smooth finish and lightweight
The weathered grey look is appealing
The joins between the tip and cable don't snag the yarn
Connecting the cable with the needle tip uses a screw join. Use the key for a secure connection
Twelve needles sizes and the labels for each size are etched into the end of the needle tip.
Cables are flexible
Cons
Users felt the cable connectors were too long and snagged the yarn.
Clover Interchangeable Knitting Needles Set
Check Price on Amazon
Takumi refers to the type of Japanese bamboo the needle tips are made from.
I've knitted with fixed circular Clover knitting needles and Double-Pointed Needles.
The bamboo is smooth, lightweight, and easy to work with.
The set has twelve needle tip sizes. Each needle tip has the size and mm version etched onto it.
3, 4, 5, 6, 7, 8, 9, 10, 10.5, 11, 13, 15
Five cord lengths – 16″, 24″, 29″, 36″, 48″
A screw join connects the cord and needle tip.
Screw the needle tip into the cord. They're enclosed in a leather-like zippered case. This set is made in Japan.
Pros
The bamboo needle tips are smooth and don't snag the yarn
The joins are smooth
Stitches don't catch
Cables are flexible and easy to work with.
The points are tapered
Cons
Users said the joins sometimes separate. Ensure they're fastened before you begin.
Denise Interchangeable Blue Kit Brights
Check Price on Amazon
The kit contains
Ten pairs of needles – sizes between US5/3.75mm – US15/10mm
Six cords (5″, 9″, 12″, 14″, 16″, 19″)
Two connectors for joining cords together
Four end buttons
One 8-1/4x7x1″ blue case.
Pros
Tips are made from plastic resin
Plastic needle tips come in fun colors.
A simple twist and turn to attach the tip to cable
Light in your hands
Made in the USA.
Family owned and operated business
Cons
Smallest pair of needles may bend if you knit tightly
More Tips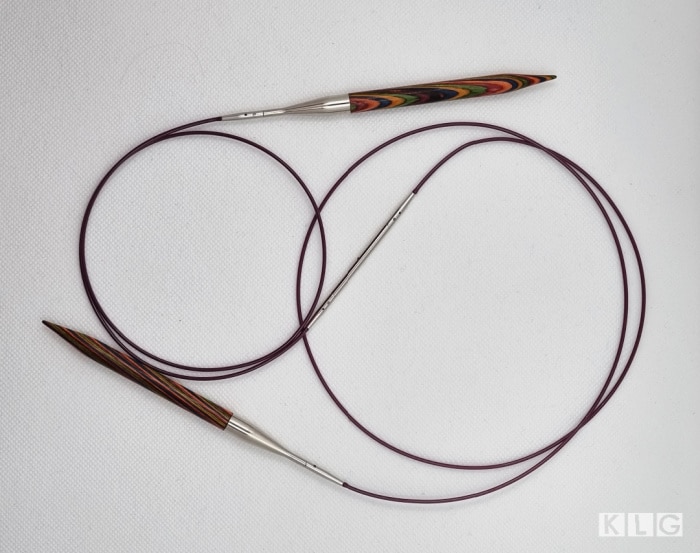 Travel rules and permissible items are subject to change – while this list is accurate for now, new rules go up anytime.
Check the country and airlines you're flying with beforehand.
The rules are also up to the security screening officer's discretion.
Consider taking a padded mailing envelope and sheet of stamps.
On the odd chance your needles are confiscated, mail your package home!
Before you go to the airport, add stitch markers and a lifeline to your knitting project.
Or, bring a stitch holder to place your project on if they ask you to put your knitting needles in your check-in.
When placing your knitting needles in your checked in luggage, be sure the ends aren't poking out.
Put them in a project bag, wrap them up in some clothes, use point protectors or stoppers.
Be sensible about the knitting needles you are traveling with. Don't take any you're not prepared to lose.
Enjoy your travels and knitting on board the plane when allowed.
Are you a traveler and had experience knitting on planes or have a question? Let me know in the comments.
Next > Yarn Black Friday Sale
Pin Now to Save for Later