Do you have a stash of yarn taking up space? Here's a list of organizations that would love to receive your donations! Learn where to donate your yarn so it can be put to good use.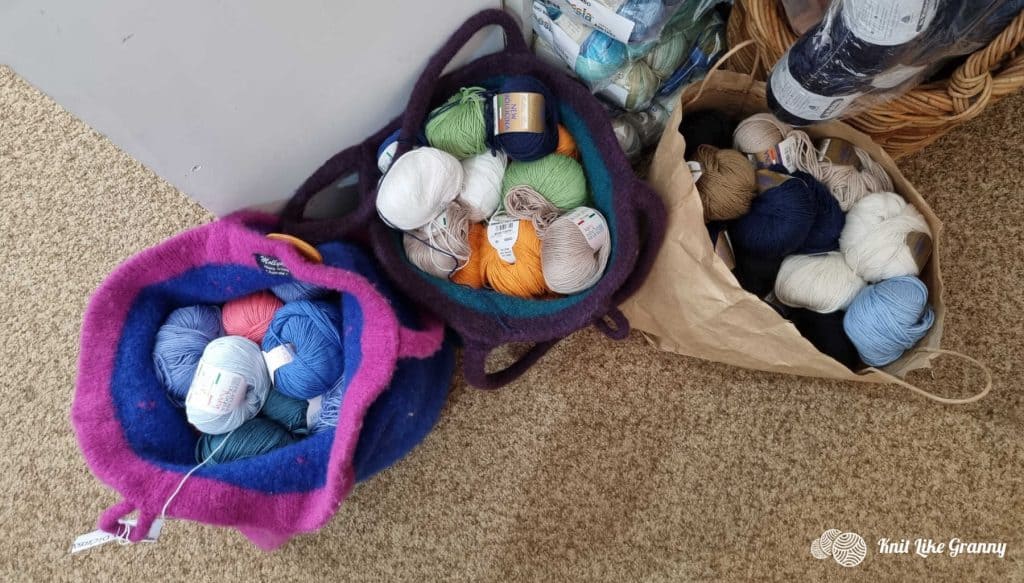 I reviewed, fact checked and updated this post on May 28, 2023.
Where To Donate Yarn: Best Places To Donate Your Unused Yarn Stash
Goodwill
The yarn donated to Goodwill is sold in their stores, with the proceeds going to support their mission. Many of smaller balls of offer would be suitable for smaller projects like bikinis.
Knitted Knockers
Knitted Knockers are a special, handmade prosthesis providing a comfortable and beautiful alternative to traditional breast prosthetics for people who've gone through mastectomies or other procedures.
They're made of gentle cotton (read here for recommended options for cotton), which makes them soft and comfortable to the skin. Knitted Knockers are a great way to help people struggling with the difficult effects of breast procedures.
The Salvation Army
The Salvation Army sells the yarn that's donated to them in their thrift stores. The proceeds go towards their programs and services.
Project Linus
Project Linus is an amazing charity that provides handmade blankets to children in need, created by individuals of all ages and backgrounds.
Make A Donation To Local Libraries
Many local libraries accept donations of yarn for their knitting groups, crocheting programs, and arts and crafts projects.
Schools
Schools often have knitting/crafting clubs. Donations of a yarn collection would be greatly appreciated!
Senior Centers
By donating yarn to a senior center, you can help keep elders engaged both mentally and physically in fun social programs.
Freecycle
Freecycle is a worldwide network of people who give and get free stuff. You can donate your yarn to individuals in need through Freecycle.
Pin For Later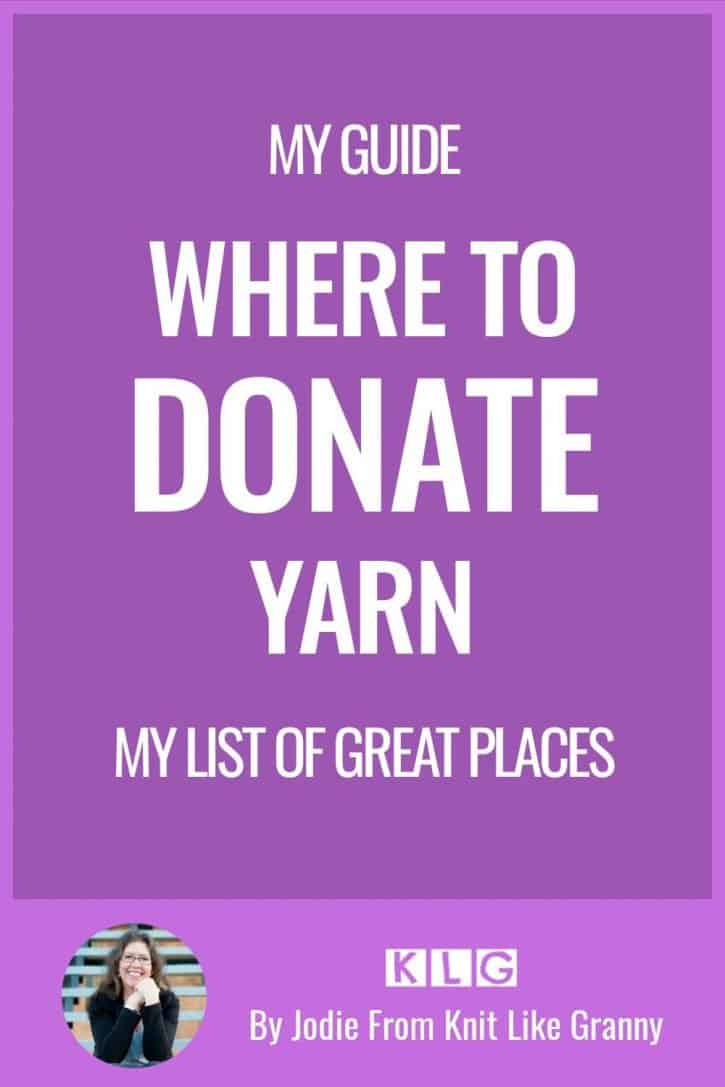 Animal Shelters
Animal shelters often accept donations of yarn, which are used as toys or stress-relievers for cats.
Local Yarn Stores
To support different causes, many stores have programs in place where they accept donations of yarn.
Ravelry Groups
Ravelry is a website for knitters and crocheters. You can join local yarn donation groups or start one yourself!
Donating To Nursing Homes
Many nursing homes accept donations of yarn to help encourage creativity and socialization among the residents.
Knitting 4 Peace
Knitting 4 Peace provides free yarn, knitting and crochet supplies to places like refugee camps, care homes, prisons, and hospitals. They also support textile departments at arts colleges. Their goal is to bring people from different backgrounds together through crafts.
Snuggles Project
The Snuggles Project is an organization that promotes providing pets with comfort while they wait for their forever homes. The project was founded in 1996 to help animals in shelters. As part of their work, they provide security blankets called "Snuggles" to these animals.
Your Local Church
Churches often run programs that help support people in need, and they accept donations of yarn.
Homeless Shelters
Extra yarn donations are welcomed by many shelters, as the yarn can be used during social programs for knitting or crocheting.
Binky Patrol
Donate yarn to this organization. They provide blankets to babies to promote a sense of safety and security.
Local Charity Shops Or A Nearby Thrift Store
Making a yarn donation to a charity shop or thrift store is another great way to support a cause. The yarn's new purpose will easily be found!
Warm Up America
Warm Up America is a great opportunity for those who want to donate blankets, hats, and scarves to those in need. Your donations are sent to homeless shelters, women's shelters, American Red Cross chapters, senior centers, and more.
Knitting Connection
The Knitting Connection connects people from the community to support each other. Through the talents of volunteer knitters, crocheters and quilters, donated yarn and supplies are used to craft items for children and families in need.
Conclusion
If you have yarn you don't plan on using, consider giving it to charity. Many groups would love your donation. Not only will you be making a difference, you may also find joy in giving back! Have you ever donated yarn? Where to? Or do you have suggestions for your fellow knitters? Tell me in the comments.