I'm using the merino silk Rosehip Island yarn in a new sock project. The Fairy Maiden sock pattern is by Olivia Villarreal (@thishandmadelife). I loved the look of the cables. Such a pretty sock design!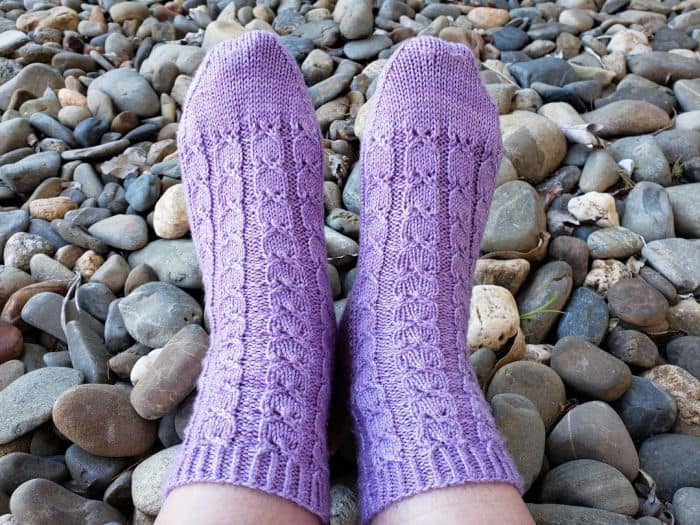 I reviewed, fact checked and updated this post on May 13, 2023.
Fairy Maiden Socks is free at Olivia's Ravelry store. I'm grateful for designers who offer free patterns. It's extremely generous of them. Olivia is a prolific sock designer. All her patterns are delightful. You can see her sock patterns in her Etsy Store.
I checked with Hanna at Rosehip Island whether she had made socks with this yarn. She had, but said it's not as elastic as other yarn.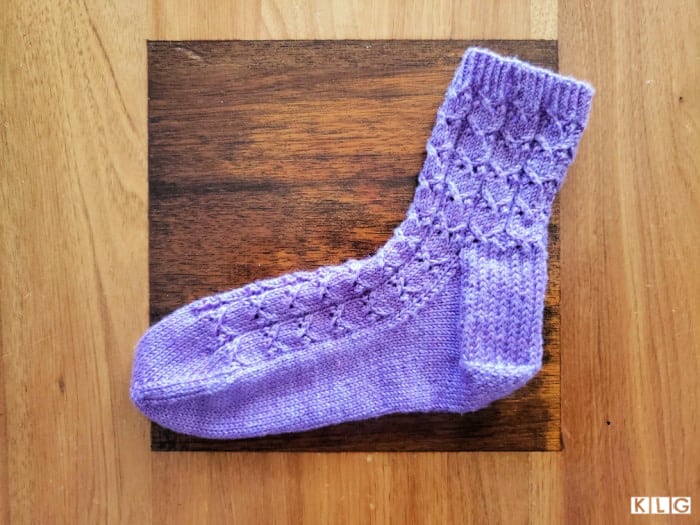 I struggled to get this project underway. Using Chiaogoo circulars with the magic loop technique was my chosen method to knit these socks. For more information about this brand's circulars see here.

I lost count of the number of times I ripped back! Doing cables without a cable needle is difficult! I also kept splitting the yarn as I bumbled along. Because of the attempts and ripping out, the yarn became fuzzy. I didn't have other yarn to practice on.
It took a long time to find my rhythm with the chart pattern. I eventually got to the gusset!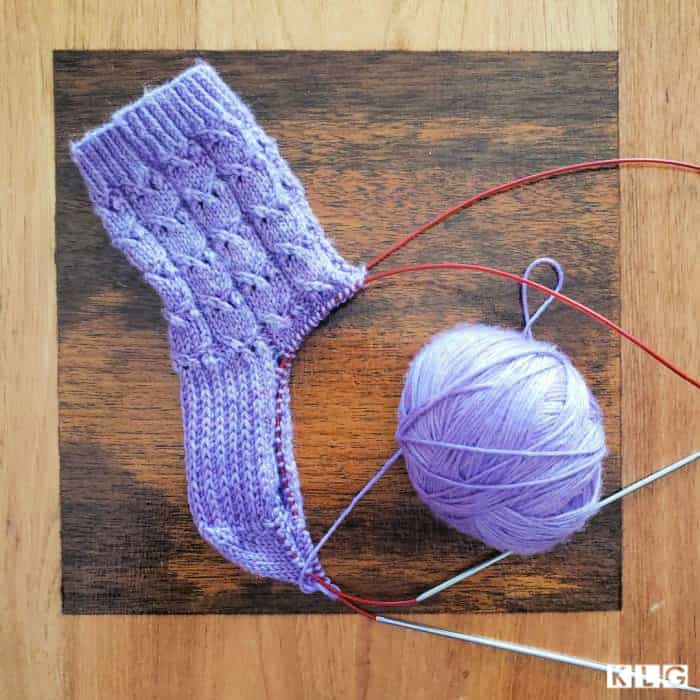 I'd worked similar cable stitches without a cable needle in my Smaug Socks project but I couldn't remember how.
I looked for tutorials by knitting experts and found one. The video tutorial by Rachel Gibbs showed the steps. I knitted all my stitches when doing the left and right 1×1 cable.
I'm confident the second sock won't have any hassles. Fingers crossed. After the gusset decreases I finished the rest of the sock without too much bother.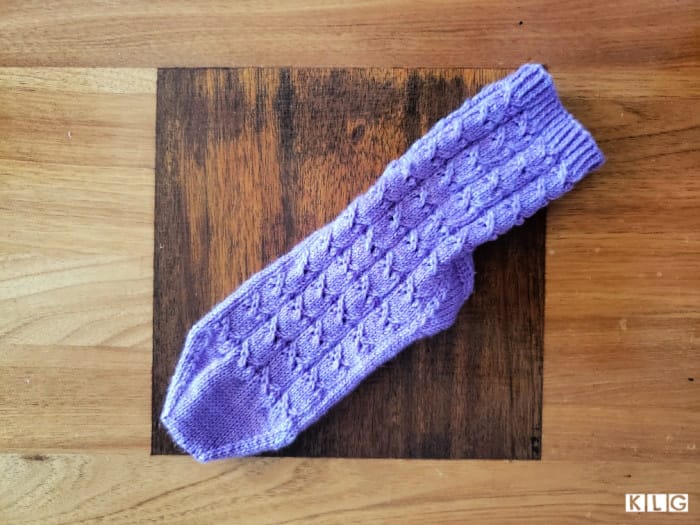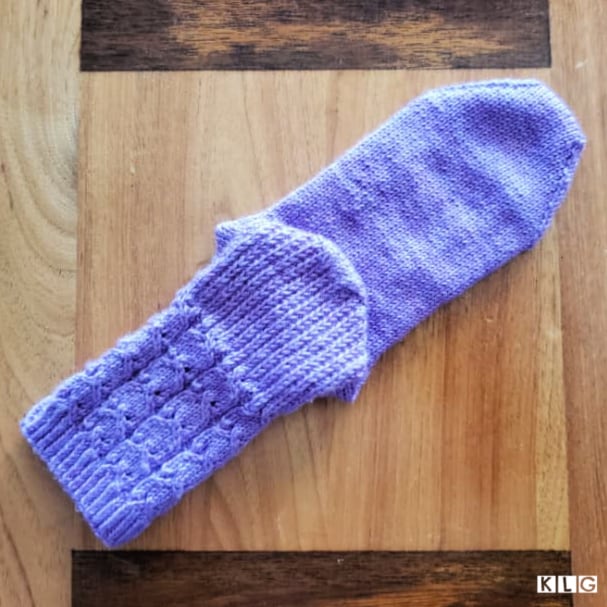 I'll continue update this post with my progress! It's been challenging but a fascinating way to expand my skills on my knitting journey.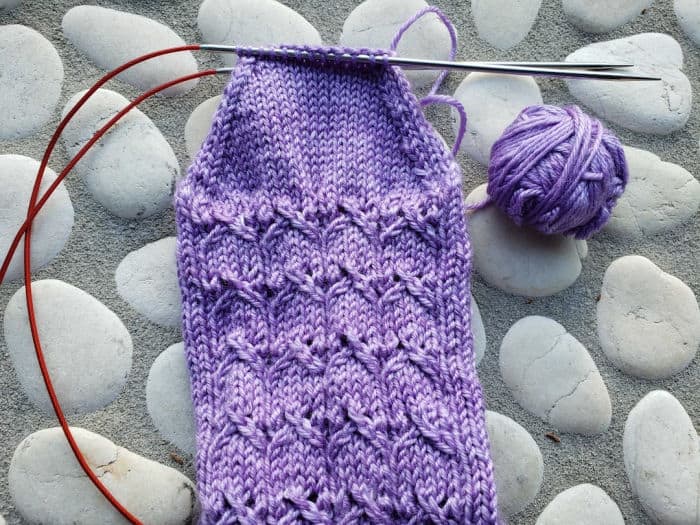 Fortunately the second sock went smoothly and I finished it in less time.
I tried something different when knitting the foot on the second sock. I left the stitches on the needles in the same arrangement as I used for the gusset .
This was somehow easier to knit. It wasn't until I reached the toe section that I arranged all the instep stitches on one needle and the bottom of the foot stitches on the other needle.
The toe was closed with Kitchener stitch. I feel more confident with doing this technique. I still use a video tutorial from Purl Soho to get me started. I've now managed to memorize the steps.
Conclusion
I've worn these socks with joy in my heart and a spring in my step! They feel beautiful on my skin and are so soft.
Pin Now to Save for Later