There are two types of knitting machines. Cheaper circular knitting machines for home use and kids and robust and expensive flat bed versions.
Want information about serious flat bed machines? I cover it here. The previous sections are circular models.
My Quick Recommendations
Note: Clicking the links take you to further information, current prices, and customer reviews on Amazon.
For those who want more, read my full reviews of the best knitting machines.
Table of Contents
The Need For Speed!
Some knitters swear by these tools. Knitting by hand takes time. Although it's gratifying, sometimes you want to complete it. Have limited time for hand knitting? A knitting machine saves you time.
Knitting Machines are excellent for knitted hats, cowls, sweaters, and blankets. A knitting machine is 20 times faster than the traditional way of hand knitting. Introduce yourself to another world of creating stitches.
My Knitting Machine review has several hand-cranked knitting machine alternatives. Below is an overview of some of the most popular and best Knitting Machines available.
Machine Knitting
There is a real art to machine knitting. In the case of some hand knitters think it's a cheat way of creating garments. Machine knitters dispute this. It's more complicated than hand knitting and being a hand knitter.
Like any new skill and tool, it takes time and technique to master machine knitting. With practice, the production and process of knitted garments and accessories, machine knitting is much faster.
William Lee invented the first knitting machine in 1589. Circular knitting machinery development has changed since.
The difference between machine knitting and hand knitting is machine knitting is semi or fully automated with many knitting needles in a bed. Hand knitting is done by hand with two knitting needles.
When a hand knitter moves into the field of knitting machines, there are skills to learn.
Knitting machines can't produce all hand-knit stitch types and techniques. The tuck stitch is possible on some.
For example, when creating a stockinette stitch on knitting machines, the purl side is the "right" side! Also, a garter carriage part (garter bar) is required to create a garter stitch (looks like purl stitches).
More and more hand knitters are trying out machine knitting and finding there are a great many benefits. Saving time with stockinette stitch or rib fabrics.
Also adding additional skills to their knitting hobby.
Much easier doing it on a machine than hand knitting. It's excellent if you knit for a profit and have a buying market for your hand knits.

Most hand knitters going from hand knitting to machine knitting experience a steep learning curve. Many would argue hand knitting seems simple in comparison.
There is much to understand and master when machine knitting.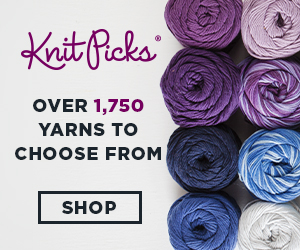 Types Of Knitting Machines
Circular Knitting Machines – Creates knitted tubes such as cowls and hats by knitting continuously in the round.
Flat Bed Knitting Machine – Crafters, smaller-scale knitwear producers, and boutique producers operate flat bed knitting machines. Garments created on a flat-bed machine have side seams, so piecing is required. It is not possible to knit in the round. These machines work rows back and forth. They're manual. Or punch card (a card with punched holes to determine stitch patterns, where stitches are slipped, tucked, creating texture, like in a cable stitch, or knit in a different color). Or electronic/computer ready. (Aka punch card knitting machines. Flat Beds Knitting Machines are categorized into the weights of yarn they work with, into different gauge machines.
Fine Gauge Machines – (handles knitting lace weight yarns, thinnest thread yarns, fingering weight yarn, even baby weight yarns).
Standard Gauge Machine – (handles anything finer than DK weight.
Mid Gauge Machines – (preferred by hand knitters as they handle sport weight to worsted, including DK weight.
Bulky or Chunky Gauge Machines – (copes with a range of yarn thickness)
Single Bed Machine – has one flat bed of machine needles. It produces jersey or stocking stitch knitting.
V-bed Knitting Machine – consists of two beds located across from each other and produce tubes and flat knitting.
Brother Knitting Machines are a brand popular for knitters wishing to create garter stitch on their machines as they offer a garter carriage. It has the option of an additional carriage, a lace carriage.
What Does A Knitting Machine Do?
A domestic knitting machine creates knitted fabrics in a semi or fully automated way. It's most often used to knit flat pieces sewn together to make a garment.

The critical parts of a flat bed knitting machine are a needle bed with up to 200 needles and a knit carriage moving from side to side.
The needles look like tiny latch hooks and rest in four positions.
Non-working
Working
Upper-working
Hold
A circular knitting machine has needles in a circle and knits in the round.
If the machine is a hand crank, it doesn't require battery power.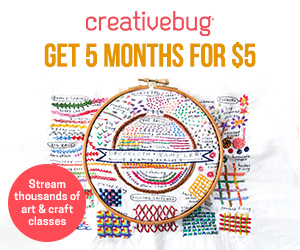 The Best Knitting Machine For Home Use
The best knitting machine for home use is the Addi Express Kingsize Knitting Machine. Create knitted fabric for scarves, cowls, hats, and flat sections.

Using a knitting machine for a range of simple creations saves you time. You won't need to learn too many new techniques to use this home knitting machine. Learning the basics is not difficult. See my review below.
The #1 Best Selling larger-sized Circular Knitting Machine on the list. The addiExpress King size Extended Edition is worth the money.
Loved by knitters who complete hats, baby blankets, garments for keeping your neck warm, and other knitted items with this product.
Many call it the best machine for knitting.
Want to speed up your gorgeous, finished knits? Consider the addiExpress King size Extended Edition.
The kit includes
Addi Express King Size Knitting Machine including five replacement needles, punch cards, 1 threading tool, 2 stoppers, 4 base feet, needle holder, 2 clampers, "Winding instead of Knitting" pattern book, and an instruction manual. Also, an addi Express Crochet Hook.
The Addi Express King has 46 needles, more than twice the original one, allowing larger pieces.
Perfect for knitting scarves and woolly hats, or an infinity scarf. Knitted fabric panels for jumpers, sweaters, and blankets. The machine is cranked by turning the handle.
You finish in a shorter amount of time than if you hand-knit. Mind you, the time to seam flat pieces together is the same as when you've knitted.
Pros
Sturdy construction materials.
Simple setup, easy to use, suitable for beginners
Portable

Made in Germany

Addi Express machines offer excellent construction quality.

Addi Express machines are straightforward to set up and begin knitting on
Speedy, less time in completing designs.
Offers rows back and forth and circular knitting functions, a bonus for projects requiring the assembly of pieces.
Cost-effective.
Makes panels.
Cons
Lacks tension piece control mechanism: the only thing controlling your stitch size on the Addi is your knitting yarn. The yarn guide is there to keep your yarn in place. You'll need to use hand manipulation to adjust it.
There is no way to mechanically adjust the tension piece on these machines to make the stitch smaller or bigger.
Experiment to determine whether your knitting yarn workd with the machine.
The Addi can't offer anything other than a 46 stitch knitted circle.
Unreliable digital row counter with memory function
Check Price On Amazon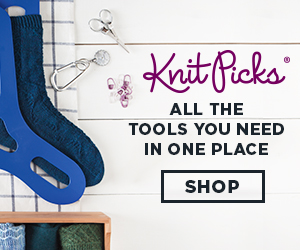 Making A Hat On The Addi Express Knitting Machine
SkacelKnitting on Youtube has a fantastic tutorial on making a knitted hat in 30 minutes. Impossible? Not if you own an Addi Express Knitting Machine!
Knitting a Flat Panel On The addi Express Kingsize
Here's a tutorial on Knitting a Flat Panel piece. Created by SkacelKnitting on YouTube. There are plenty of great tutorials on the internet.
addi-Express Professional Knitting Machine
The addi-Express Professional (aka the addi pro) has 22 needles.
Machine knit circular knitted items in knit stitch and panels on this machine. The size of the tube is something fitting around your arm or leg. Stitch together flat panels to make knitted items wider.
Good ideas for suitable projects would be premmie hats, doll bonnets, narrow scarves, mittens, fingerless gloves, and baby sweaters.
Pros
22 needles
Create circular and plain knitted items
Suits many yarns
Great for a beginner
Made in Germany
Sturdy materials
Lifetime Warranty
Easy to create smaller sized projects in a short time
Perfect for making small hats for Premmie babies or dolls, socks, scarves, and fingerless gloves.
Wonderful for projects donated to charities
Cons
Difficult to get neat edges when creating rows of knit stitches for flat panels.
Bulky weight yarn, stiff yarn, or cotton yarn are a challenge.
Be mindful of the yarn weight you are working with
Check Price On Amazon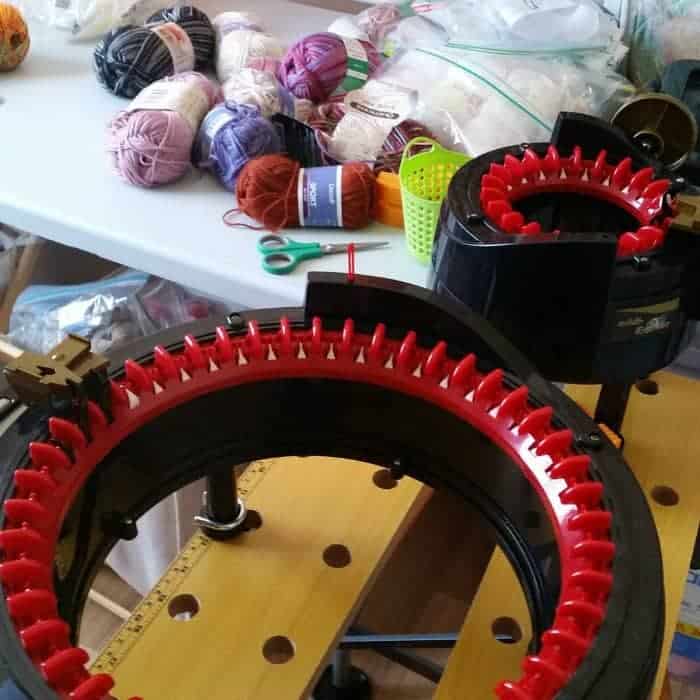 NKOK Singer Machine
Knit scarves, beanies, shoulder bags, socks, forearm warmers, and more. Made from plastic but treated with care, it lasts longer.
Some younger users need help casting on and off. Kids need to pay attention to go at a reasonable pace while still having fun.
The NKOK Knitting machine is pink and white. Recommended for ages eight and up. The pack includes a knitting machine, two skeins of yarn, one knitting hook, one yarn needle, and instructions.
Pros
Lightweight
Portable
Simple set-up, easier for young ones
Great introduction to knitting
Cons
Check Price On Amazon
Smart Weaver Knitting Kit Machine for Kids
This knitting machine knit scarves, beanies, shoulder bags, socks, forearm warmers, and custom products. Kids love seeing the loops create something they made.
The Smart Weaver Knitting Machine is made from plastic. Treated with care, it lasts longer. Some need some help casting on and off.
The Smart Weaver Knitting Kit Machine is recommended for six and up. A small circular knitting machine. Perfect for the little knitter in your life.
Pros
Create tubes (circular knitting) or flat panels
Suitable for ages 6 & up
Cons
Different stages of use require adult help
Check Price On Amazon
Prym MIDI Knitting Mill Machine
It's portable and lightweight. The largest number of stitches is 20 when knitting in the round and 16 when knitting flat panels. Try a sample before making something big.
Pros
Lightweight
Made in Germany
Easy to use
Suitable for small projects
Circular knitting and flat panels
Mode switch for added flexibility
Cons
Need to work the machine slowly to ensure no dropped stitches.
Takes experimenting to find the most suitable yarn.
Check Price On Amazon
Prym Knitting Mill Maxi
It's lightweight and hand-operated. The largest number of stitches is 44 knitting in the round and 40 knitting back and forth panels.
Pros
Lightweight
Circular design
Made in Germany
Easy to use
Suitable for circular and flat panel design.
Cons
Need to work the machine slowly to ensure no dropped stitches.
Takes experimentation to find the most suitable yarn weight
Check Price on Amazon
Flat Bed Knitting Machines
Silver Reed Mid-Gauge Knitting Machine
The Silver Reed Model LK150 is a good starter mid-gauge (6.5mm) knitting machine. It knits a range of yarns, including Sport weight through to worsted weight yarns. You'll need to experiment with some heavier yarns.
The machine is lightweight and made of sturdy plastic. It's like a fancier version of the Bond Elite.
This model doesn't work well with lower quality worsted weight yarn you'd get from a dime store. They cause stress on the carriages as they're less pliable than quality yarns.
Knit many projects such as sweaters, mittens, beanies, and blankets.
Pros
Excellent choice for beginners
The manual is clear and easy to follow
Lightweight
Easy to set up and pack away
Finding replacement parts is easy
Pros
Not suitable for bulky yarns
Lower quality worsted weight yarns are not suitable
Here's a video showing the setup.
Check Price On Amazon
Silver Reed Standard Gauge Electronic Knitting Machine
The SK840 knits stockinette and most hand-manipulated designs. Such as slip, tuck, Fairisle, thread lace, knit-weaving, and plating.
It knits lace, fingering, and sport weight yarns.
Couple it with the data cables, DesignaKnit Software, your computer, and knit Punch Lace, Weaving, Plating.

This knitting machine is 4.5mm (5.6) gauge with 200 needles. It's an excellent option for sweaters and large projects such as afghans.
Pros
Electronic
Creates varied stitch patterns
Handles finer yarns
Suitable for machine knitters with some experience
Cons
Operating this machine would be a steep learning curve for a beginner
Considerable investment.
Clheck Price On Amazon
Bond Knitting Machine
Great for making adult garments, coats, afghans, skirts, children's garments, or your favorite clothing.
The 100 needles allow for 1000 stitches per minute. The needles are metal, and they sit in a hard plastic bed.
You get the best results with smooth, medium-weight yarn. Extra-bulky, fine, or nubby yarns give unsatisfactory results. Use fluffier yarns such as mohair, but it would be best to pair this with another yarn.
You also get a set of four key plates and hand tools to make different stitches and more complicated knitting machine patterns. With practice, you'll come to an understanding of what you create. Expect to have times of frustration.
Pros
Supports popular handknit yarns
knits 1000 stitches a minute
Suitable for professionals
Cons
A little challenging to set up
Not ideal for beginners
Be aware some of the listings are for used machines, be sure to select the new item
Check Price On Amazon
The Ultimate Sweater Machine
A knitting machine with a six-key plate. Superfast for a lot of projects such as an adult sweater or afghan.
Use yarn of different weights and colors and many knitting stitches – cable, lace, Fair Isle.
A detailed instructional video is included on all the basic stitches and fancy stitches. Compatible with hand knitting patterns as well as ultimate knitting books.
This machine has six key-plate to match every size knitting needle from 6 to 10-1/2. Make an afghan or sweater up to 100 stitches across.
Knits 1200 stitches a minute. Every machine has a detailed instructional video on all basic stitches and fancy stitches. Has a limited manufacturer's warranty.
Pros
Six Key Plate matches every size knitting needle from 6 to 10-1/2.
Made in the USA
It accepts yarns from sport to chunky.
Portable
Light
Make a variety of basic and fancy stitches
Cons
Takes time and a few practice sessions
Need to watch the instructional video several times.
Requires manual adjustment to do fancier stitches.
Check Price On Amazon
It's hard to select the ideal knitting machine. Regardless of what you choose, you'll save more time with these knitting devices than if you did hand knitting.
Good luck using your new favorite tool. 🙂 I'd love to hear about your journey.
Related Posts
Pin Now to Save for Later