Sick of trying to find knitting needles? Organization is key to a stress-free knitting experience. Time to get your knitting needle collection into ship shape order.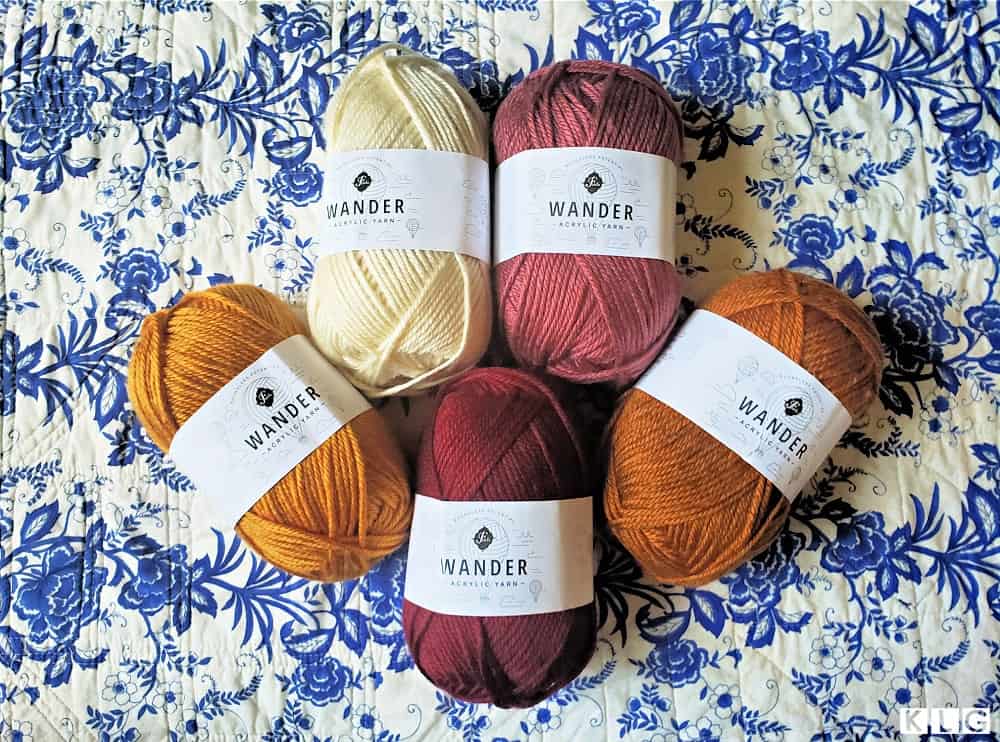 If you're organizing your knitting needles, remove the ones you no longer use, and donate them. Be gentle and kind with yourself. Tackle what may seem like a massive task by doing it in steps.
Your knitting needles don't have to be organized in one day!Here are some helpful tips for you.
Straight/Single Pointed Knitting Needles
1 Recycle A Cylinder Container
Have gorgeous vases, jars, or cylindrical cookie tins in cupboards? Bring them out and put your needles on display. Opt to randomly stand them together or use a rubber band at the ends to secure them in the same sizes.
You could use this for wool or cotton thread, too!
2 Use a Needle Roll
These fabric organizers have separate pockets to store your needles and stop them from rubbing on each other. Roll your organized needles and tie the ribbon around the outside. Perfect for knitting on the go as it fits in your bag.
Love to sew? This would make a great DIY project. A chance for you to use up some fabric scraps and leftover ribbon. Here's an easy-to-follow tutorial by Erica Arndt.
3 Project Bag
A project bag keeps your current work in progress, yarn, knitting needles, and notions all in one place. Perfect for knitting on the go. There is oodles of room for yarn and plenty of spaces for your needles.
These are a great choice for how to store wooden knitting needles, as the enclosed spaces keep them protected and dry.
4 A Storage Chest
Plenty of room for lots of knitting needles and yarn. Bonus points if you get one with a seat, so it's dual-use.
DPNs/Double Pointed Knitting Needles
1 Use A Cylindrical Container
Double Pointed Needles can be displayed in smaller jars and vases. As most DPNS come in sets, it's important to keep the same sizes together. Use a rubber band or a hair tie to secure them.
2 Use A Knitting Needle Roll
Again the Needle Roll is perfect for DPNs.
3 A Ring Binder
Use something you'd find more in an office than a craft room, a three-ring binder with page protectors. Use a page protector for each set in the same size.
4 Ziplock Storage Bags
These make it easy to see the items inside. Put all of the same sizes of DPNS together, (bundle up the sets,) and label the outside of the bag with the size.
This idea would also suit those who're happy to have different kinds of needles together. Organize your DPNS, circulars, and straights into one bag.
The size of the ziplock bag depends on how many needles you have. Pop the bags on a shelf, in a drawer or a large bag/tote.
5 DPNS Tubes
These tubes are a nifty solution. Protect your double-pointed needles with your project still on them. The slot is for your project in progress. The tubes are made of acid-free rigid paper, and they extend out to hold DPNs of all sizes.
6 A Pencil Case
These work well as knitting needle organizer of DPNs. You might already have these hiding away in drawers, and this could be their new purpose. There is a range of materials for pencil cases, fabric with a zip, metal, wooden, or leather. For more, check out my knitting needle case review.
Interchangeable Knitting Needles
The beauty about Interchangeable sets is they often have a case. You usually fit notions in the case too. If you didn't like the case, I recommend a Needle Clutch.
Circular Knitting Needles
Here are ingenious circular knitting needle storage ideas.
1 A Ring Binder
A three-ring binder with page protectors works well for circulars too. The same cable lengths are together in a section. Have those cable lengths organized in the same size, and they'd go into their page protector.
2 A Spool Rack
Have space on a wall? Put up a spool rack and label the pegs with the circular needles' size and length. Have space on a wall? Put up a spool rack and label the pegs with the circular needles' size and length.
3 A Hanging Circular Needle Organizer
A simple idea is to store your circulars in the packaging they came in in a hanging organizer. Keep them protected.
Conclusion
There you go, knitting needle storage ideas to organize your stash. With your collection neat, happy knitting days ahead!
Now it'll be easier to knit your next scarf, sweater, socks, mittens, gloves, shawl, blanket, afghan, cardigan, jacket, vest, turtleneck, pullover, or poncho project!
Have tips you want to share? I'd love to hear them.
Pin For Later