Looking for a new knitting project? Whether you're new to the craft or a seasoned pro, there are plenty of knitting pattern websites offering free patterns and inspiration. From sweaters and shawls to socks and hats, you'll find something for any skill level on this list of the best knitting websites.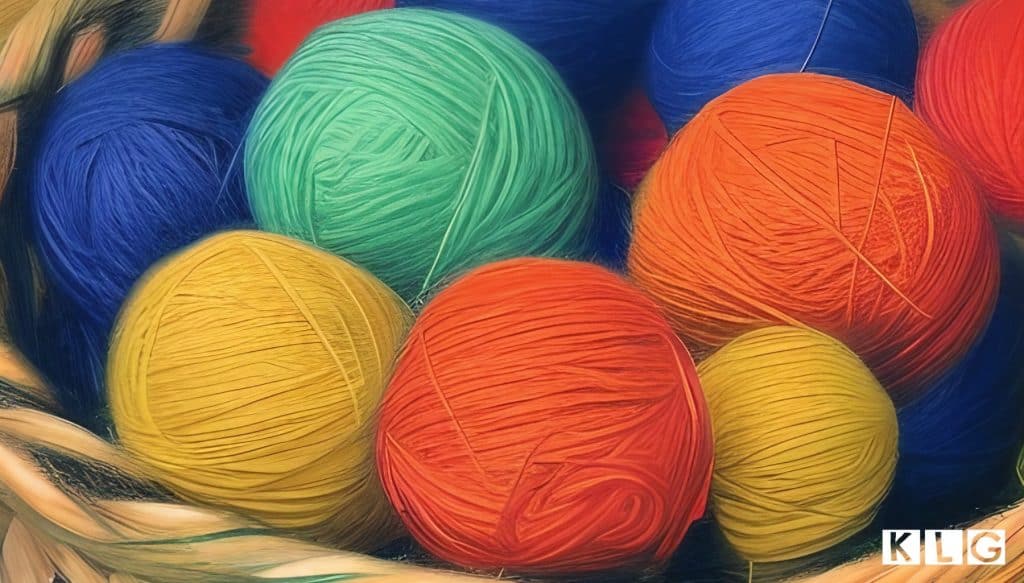 I reviewed, fact checked and updated this post on May 22, 2023.
1 Ravelry
One of the most popular knitting pattern websites, offering thousands of free patterns as well as paid patterns from independent designers. It's easy to search for patterns based on difficulty level, yarn weight, and other criteria.
The site also offers a forum for knitters to connect and share tips and tricks. You need an account to access the free knitting patterns and the knitting community. Here's an excellent video explaining how to use the Ravelry search function.
See here: https://www.ravelry.com/account/login
2 LoveCrafts
Another great site for knitters. With hundreds of free and paid patterns, LoveCrafts is a great place for beginner and experienced knitters alike. Besides patterns, the site also offers tips and guides, as well as access to exclusive designer patterns.
See here: https://www.lovecrafts.com/en-us/
3 Knit Picks
I'm amazed Knit Picks offers some of the most intriguing knitting patterns for free! They're some of the most unique free knitting patterns online. They also sell wonderful knitting needles.
See here: https://www.knitpicks.com/patterns/free-knitting-patterns/c/300218
4 AllFreeKnitting
This site offers a variety of free patterns, including highly rated ones from experienced knitters. You can browse by category, like baby items, accessories, and home décor.
See here: http://www.allfreeknitting.com/
5 Knitting Pattern Central
This is another great resource for knitters. Knitting Pattern Central features a wide variety of patterns, from easy to more challenging. You can also look for patterns based on occasion, such as Christmas, birthdays, and weddings.
See here: https://www.knittingpatterncentral.com/
6 Purl Soho
Check out the amazing knitting projects offered by Purl Soho! Although they don't have a searchable database of free patterns, you won't want to miss out on their incredible selection. They also have excellent video tutorials to go with each free pattern.
See here: https://www.purlsoho.com/
7 Lion Brand Yarn
This site offers free and paid knitting patterns, as well as a variety of tutorials and videos to help you learn new techniques. Keep in mind you need an account to access the patterns. There is also a blog on Lion Brand Yarn, which is full of helpful advice and inspiration.
See here: https://www.lionbrand.com/
Pin For Later
8 Knitting Help
Knitting Help offers not only knitting patterns but also a forum, helpful knitting videos to practice your knitting skills, and a shop.
See here: https://www.knittinghelp.com/free-patterns/
9 Yarnspirations
With Yarnspirations, you can easily find the perfect knitting pattern for your project from this extensive collection of over 1,400 free patterns. Search by yarn type, project type, or skill level to get the pattern you need.
See here: https://www.yarnspirations.com/
10 Plymouth Yarn
Discover many free knitting patterns at Plymouth Yarn, an independent online yarn store. Even better, you can find a pattern to knit a tie!
See here: https://www.plymouthyarn.com/
11 Webs Yarn
At WEBS Yarn, you can find almost 900 free knitting patterns. You can use the filter and search function to pinpoint exactly what you're looking for, then download the PDF. (Remember, you need an account to access these.)
See here: https://www.yarn.com/categories/free-knitting-patterns
12 Free Vintage Knitting Patterns
If you're in search of vintage knitting patterns in the public domain, Free Vintage Knitting is the perfect place to find a shawl or afghan. Their vintage sizing chart is a helpful resource.
See here: https://freevintageknitting.com/
13 FaveCrafts
You could spend the whole day exploring the knitting patterns, tips, videos, and tutorials.
See here: https://www.favecrafts.com/Knitting
14 FreePatterns.com
At FreePatterns.com, they offer free knitting patterns to choose from. Over 4,00o of them! You can easily search the patterns by category to find the one you need.
See here: https://freepatterns.com/
15 Free Knit Patterns
Join the Free Knit Patterns community of over 600,000 members and access a wide selection of free knitting patterns for apparel, home décor, and more.
See here: https://www.free-knitpatterns.com/
16 Knitting-And.com
At Knitting-and.com, you'll discover free knitting patterns, from hair scrunchies, scarves, to afghans, to backpacks, all of which are unique and sure to inspire.
See here: https://www.knitting-and.com/crafts-and-needlework/knitting/patterns/
17 Etsy
If you are looking to show your support for small creative businesses, Etsy is the perfect place for you. Not only can you find a wide variety of knitting patterns but also unique, hand-dyed yarns and handmade knitting tools.
FAQs About Pattern Websites
What Can I Use Instead Of Ravelry?
If you're looking for a place to find knitting and free crochet patterns online, there are a few alternatives to Ravelry that you could try. LoveCrafts, AllFreeKnitting, and Pinterest are great resources for finding patterns. You can search for patterns on designers' websites or browse your favorite yarn shop's selection.
Are There Any Free Knitting Patterns?
Yes, there are plenty of free knitting patterns available online!
Conclusion
Finding knitting patterns is easy with these top-notch websites! Overall, there are plenty of knitting pattern websites to choose from. Each has its own unique features, so you'll find something that fits your needs.
Read Next: For more pattern inspiration, visit my post on knitwear designers to follow, and my resource of great knitting blogs on the internet.