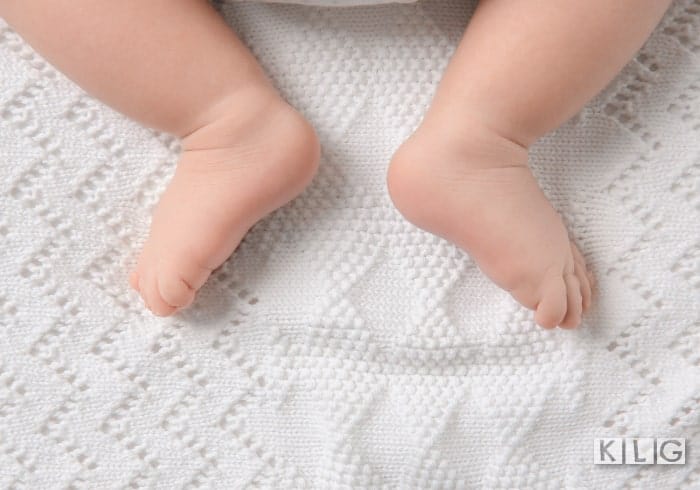 Thanks for visiting
In this post, we share the Best Baby Blanket yarn.
We've covered the softest, snuggest, baby blanket yarn.
Looking for something specific? See our table of contents below.
In a hurry? Check out our Key Takeaways and Top Recommendations at the bottom of this post.
Something we forgot? Leave a question or comment at the end.
Introduction
Soft, cuddly, lightweight, functional.
These are all the qualities you would be looking for, in baby blanket yarn.
Sometimes you might be wanting to create something beautiful, that can be used as a keepsake.
Most of the time you'd like the blanket to be used to keep baby comfortable and snug.
That means that you have to consider what babies do to their blankets!
There are bound to be occasional diaper disasters, leakages, drooling, projectile vomit. Ah, the joys of babyhood!
The best baby blanket yarn can handle being washed many times.
Updates – This post was last updated on the 30 September 2018.

Table of Contents
"Knitters use knitting to value-add to the world."- Stephanie Pearl-McPhee
Things To Consider In The Best Baby Blanket Yarn
Is The Yarn Washable?
As much as parents want to look after the beautiful hand knitted baby blanket you've given them, they probably won't have the time or energy for handwashing.
The best yarn for baby blankets must be machine washable. The blanket won't be washed just once but many times.
While superwash wool can be washed in a machine, you still need to be careful.
Choose a yarn that can not only be machine washed (and ideally tumble dried) but can withstand at least a 40°C normal wash. Cotton yarns, some linens, commercial sock yarns, and other superwash wool blends are a good choice for this reason.
If you've done some testing with your swatch in warmer machine washing settings and it came out fine, tell the parents. This will give them peace of mind to know they won't ruin your hard work.
The issue with hot washing is some animal fibers can felt, and all the beautiful stitch work disappears! Man-made fibers can become scratchy and floppier if exposed to high temperatures.
Knitters have found acrylic and cotton yarns come out well when washed multiple times.
Some acrylic yarn can become softer when a little fabric softener is added when washing it.
Acrylic yarns can be scratchy to work with, so it is best to knit up a swatch, wash it with the fabric softener and see what the results are like.
If you go cotton, get a blend. Only cotton yarns can be very stiff and your hands will tire much faster while knitting with them.

What Yarn Will The Parents Like?
As babies don't get a say in the decor of their nursery or the clothes they wear, the baby blanket you knit will need to appeal to the parents.
Colorwise, most parents have their choice of colors for the nursery chosen well in advance. Take notice of their chat about color choice and then incorporate those baby blanket yarn colors.
If they haven't hinted it already, straight up ask them which they prefer. It will prevent anything awkward.
If you already know the parents find wool uncomfortable opt for cotton/acrylic blends or acrylic.
How Much Are You Willing To Spend?
There are many gorgeous baby blanket yarns, such as alpaca or bamboo yarns that are super soft but can be expensive. Acrylic yarns or nonwool yarns such as cotton tend to be a little more affordable.
Baby blankets are often well used during the first year, but after that, they might not be used anymore.

Is The Baby Sensitive To Wool?
It's important to check with the parents to see if they have any sensitivities to wool. More often than not, if they do, so will the baby.
Cotton/bamboo or cotton/acrylic blends are highly recommended by knitters. These yarns are washable, stain resistant, soft and allergen-free. They're also really lovely to knit with.
Remember Babies Always Put Things In Their Mouth
Babies explore their environment through their mouth. Whatever they can grab, goes to directly to the mouth to be sucked or licked.
You should avoid novelty yarns as a choice for baby blanket yarn, as they are fluffy and shed. A parent will be none too happy if they see their child choking on a yarn furball!
What Season Will The Baby Arrive?
Babies are not able to regulate their own body temperatures very well. They are notorious for wriggling out of swaddling and kicking off covers. Choose a baby blanket yarn that suits the season.
Match the weight of yarn to the size of the blanket. If the blanket is too big, it will be folded in half or worse quartered This means the blanket would be more like 2 or 4 blankets.
If the baby is due in the warmer months, have a knitted lightweight blanket made in a cotton blend.
For a baby born in the cooler months (who is not sensitive to wool), a knitted blanket made from superwash wool such as merino would be ideal.
What Type Of Yarn Is Best For Baby Blankets?
As there are many types of yarnavailable out there, it can be hard to know which yarn to choose. To answer that, we searched high and low for the best recommendations.
Turns out, Knitters recommend Acrylic or Cotton Blends for their softness and machine washability. These types come in a variety of colors and are relatively inexpensive.
Yarn That Knitters Swear By For Baby Blankets
Acrylic
Lion Brand Babysoft – Two different yarn weights, sport weight or light worsted yarn. Plenty of pastel colors to choose from and as you'd expect, it feels soft to the touch. Made from 60-Percent Acrylic, 40-Percent Polyamide materials. Machine Washable.
Lion Brand Vanna's Choice – has a wonderful variety of brighter trendier colors. It isn't quite as soft as some of the other baby yarns, but among 100% acrylic yarns it's pretty good. Machine washable and dryable.
Universal Yarn Bella Cheniellei – Super soft and snuggly. This yarn falls somewhere between worsted weight and bulky. They knit up quickly. Machine washable but not dryable.
Lion Brand Yarn 430-213B Jiffy Thick and Quick Yarn– Using a soft, bulky weight yarn like this will cut down on time taken to knit. It'll make for an extra cuddly blanket.
Caron Simply Soft – 100% acrylic and comes in a large range of fun colors with sheen. Soft to touch. Gentle machine wash and gentle dry.
Knit Picks Brava – 100% acrylic that comes in a broad range of bright colors. Soft and easy to work with. Machine Washable and Dryable on low.
Bernat Softee Baby – 100% acrylic, soft to touch and machine washable.

Silk/Bamboo Blend
Patons Silk Bamboo – Soft to the touch with the beautiful Silk/Bamboo blend, 70% Bamboo and 30% Silk in a range of colors.
It has a pretty sheen, and it's is lovely to knit with and makes a beautiful fabric. A little more expensive than an acrylic yarn but when it's for the special baby in your life, it's so worth it.
This yarn is best to hand wash and lay it out flat to dry away from sunlight. This means a little more laundry care is required to keep the knitted blanket in good condition and to make it last.
As the yarn is four-ply and it's a slippery yarn, take your time when knitting as the yarn could split into the separate strands.
Bamboo, Wood or Plastic needles are recommended to use with this yarn, as they have a little more tooth and makes a slippery yarn easier to knit.
Cotton
Lion Brand Yarn 761-157 24-7 Cotton Yarn – This 100% cotton is smooth and soft to the touch. Machine washable and dryable.
Bernat Handicrafter – 100% Cotton, smooth and soft. Easy to work with. Machine Washable and Dryable.
Organic Cotton
Knit Picks Simply Cotton Organic Worsted Yarn – No dyes or bleach are used to process the yarn. It's super soft, comfortable to work with and is 100% organic cotton yarn. Lovely and soft. Machine washable. Dry on low setting in the dryer.
Cotton/Acrylic Blend
Knit Picks Comfy Fingering Yarn – 75% Pima Cotton and 25% Acrylic. A lightweight yarn with plenty of colors to choose from. Machine washable. Dry on low setting in the dryer.
Key Takeaways and Top Recommendations
There you go, plenty of yarn suggestions to start knitting a baby blanket.
Enjoy knitting for the special baby in your life a hand knitted treasure.
Something we forgot? Leave a question or comment at the end.
Now It's Your Turn…
I'd like to hear what you have to say. What did you think about today's guide?
Or maybe you have a question. Either way let me know by leaving a comment below right now or send me a message on Twitter.
You can also contact me here.