Inox Knitting Needles are a brand characterized by affordability, quality materials, being comfortable and suitable for those with hand pain or fatigue. Inox is a subsidiary of Prym, and one of their standalone brands. Here is the complete range of Inox Prym knitting needles.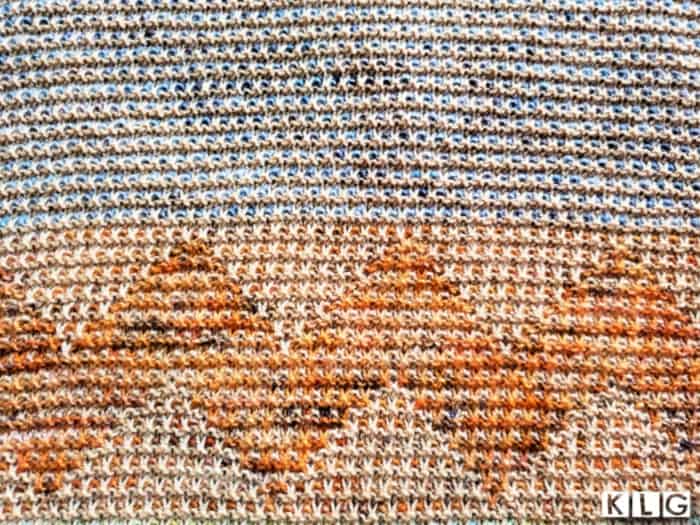 This post was updated on 22 Aug 2022
Table Of Contents
Inox Double Pointed Knitting Needles
Made from smooth grey aluminum, they're durable, strong, and not flexible. They're manufactured in Germany with a lifetime warranty, so they're guaranteed to last a long time.
At 8 inches long, they're a great size for almost any circular project and any circumference of knitting in the round.
Features
Sizes Available – 2.00mm – 12.00mm
Needles Are 8″ Long
Made From – Grey Aluminum
Comes In A Pack Of 4 Or 5
Smooth and fast knitting. Made of quality and durable materials.
Stitches may accidentally slide off the needle.
Find out where to visit some fantastic yarn stores online.
Inox Circular Knitting Needles
Featuring a curved design in the knitting needle tip, it's created like this to be comfortable and more suited to the way your hands naturally rest in your lap.
Made of smooth aluminum, they're quiet, smooth, and fast, perfect for speed knitters.
They have an ergonomic design so they sit comfortably in the hand. Doesn't grab the yarn. Makes a clicking sound when you use it, maybe a bit annoying for some people. The needle can be quite slippery.
Features
Sizes Available – 2.00mm – 20.00mm
Cord Lengths Available – 40cm – 120cm
Needle Tips Are 4″ Long
Made From – Aluminum
Inox Straight Knitting Needles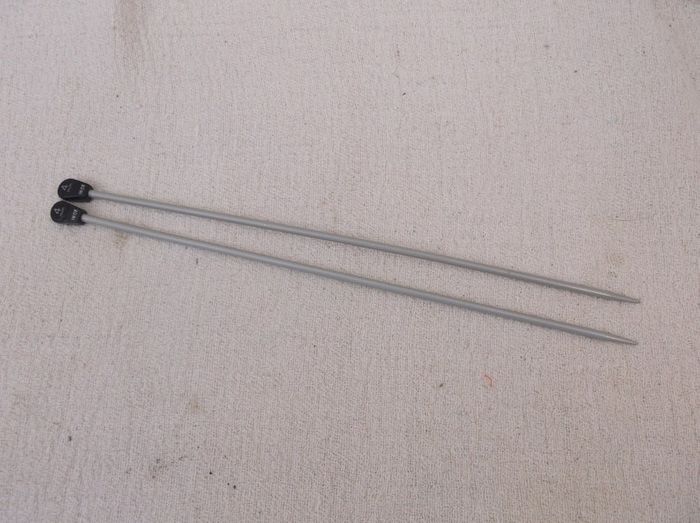 Made from smooth aluminum, these inox needles are made of quality materials and great for all sorts of knitting.
These are 11″, so they're perfect for any manner of projects, from scarves to even small baby blankets. A great basic inox knitting needle to get the job done very well.
Made of durable materials and guaranteed to last.
If you're looking for 16 inch straight knitting needles, they're available from Prym, the parent company.
Features
Sizes Available – 4mm
Made From – Aluminum
Fast, effortless knitting. Longer needles for bigger project. The surface can be a bit slippery. Makes a clicking sound when you use them.
Your Questions Answered
Where Is Inox Knitting Needles Sold In The USA?
In retailers and craft stores, some of your local yarn stores may have them. You can use the Prym website to search for distributors by the country you choose, which may help you find the right place to buy them from.
Inox Knitting Needles, Where Are They Sold?
You can buy inox knitting needles direct from the Prym website, online from retailers and yarn companies, and on eCommerce stores like Amazon and Etsy.
Where Are Inox Knitting Needles Made?
They're made by a family-owned company in Germany called Prym, and the company is one of the oldest in the world!
Inox Knitting Needles, Who Makes Them In The USA?
They're not made in the USA, they're made in Germany, and shipped over from the company's manufacturer.
Why Can't I Find Inox Knitting Needles?
They're not widely available, unfortunately, in the US and online.
Hopefully, this helped you learn what you needed to know about Inox Prym knitting needles. If you're interested in other products in Prym's vast range, check out my post on the complete range of Prym Knitting Needles.
If you have had experience with these needles, or are considering buying them, I'd be interested to hear your thoughts.